Vonavydomov.eu Case Study
How we solved the traffic influx on the e-shop also caused by influencer marketing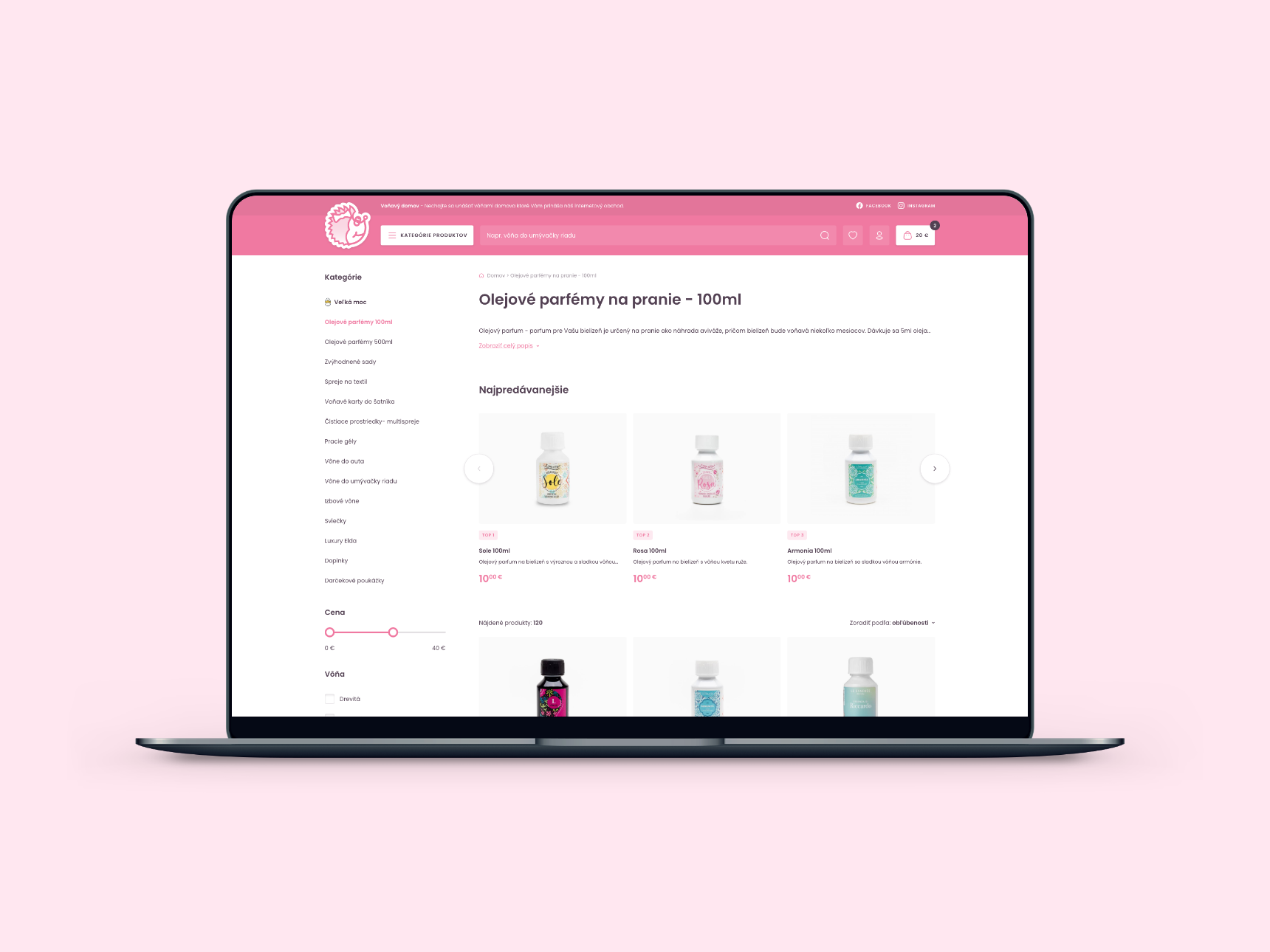 What is vonavydomov.eu?
An online store focused on the sale of fragrant oils for washing, luxury room fragrances, fragrant cards for wardrobes or car fragrances.
The e-shop has a database of products directly from operators who have, in addition to the online store, 3 brick-and-mortar stores.
The solution has a custom design and runs on a personalized administration system.
Visit their website
In the case study of the vonavydomov.eu e-shop, you will find out
What causes a surge in orders,
how we treated the functioning of the server to run smoothly even with increased load,
what functions facilitating the processing of orders we've deployed to the administration of the e-shop,
and why regular communication between e-shop operators, a marketing agency and IT team is important.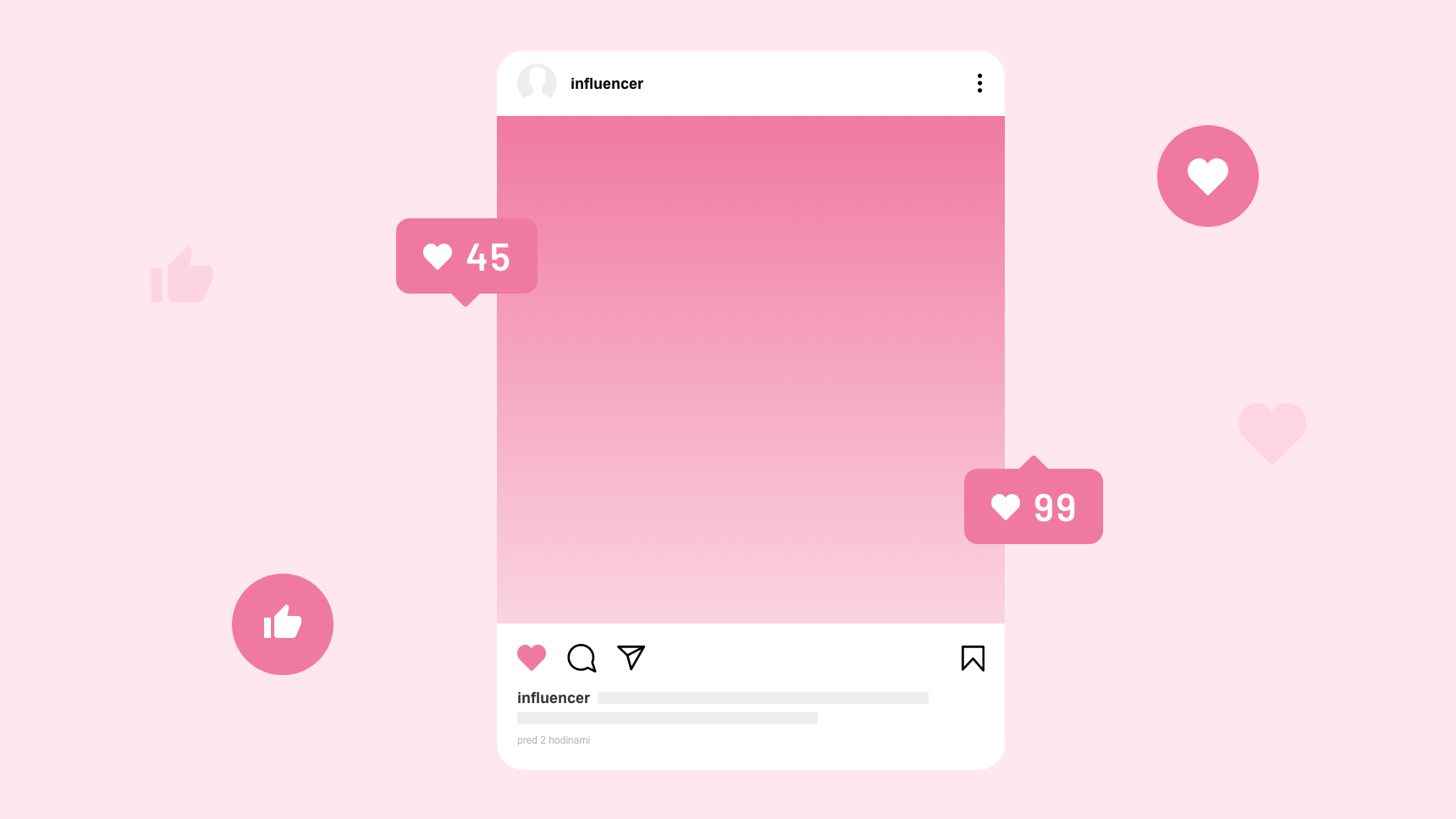 How is the influencer marketing of the vonavydomov.eu e-shop set up?
One of the most popular marketing techniques today is cooperation with influencers. If it's set correctly (the influencer receives, for example, a percentage of sales made on the basis of the content generated by them, etc.), it can be very advantageous for e-shops.
Vonavydomov.eu also bet on it and, in cooperation with the Poppies marketing agency, established a partnership with one of the most famous influencers in Slovakia. In addition to the collection of fragrant oils named after the influencer, the collaboration also resulted in content in the form of 24 hour-long Instagram stories.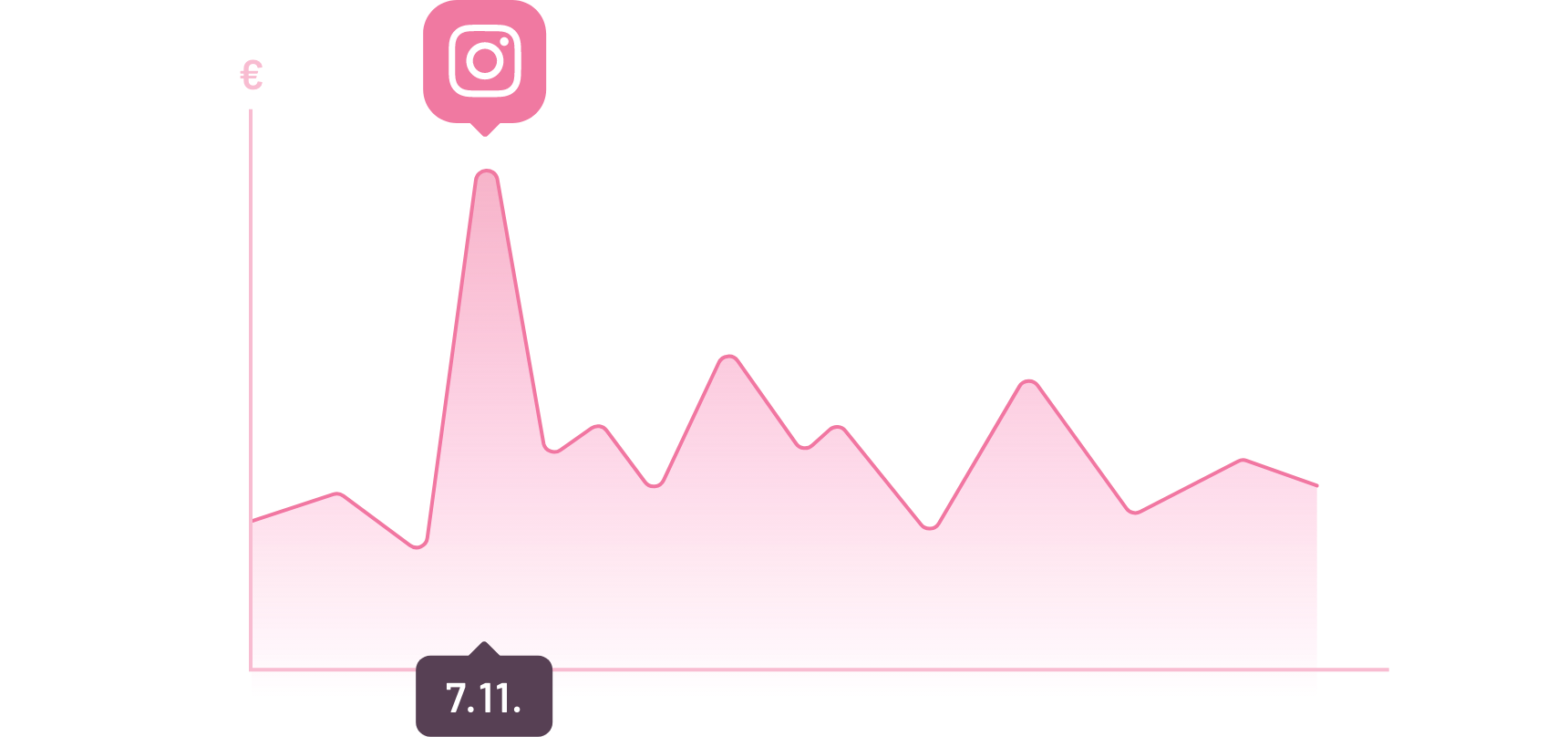 One such piece of content was published shortly after the launch of our new online store, that is on November 7, 2022. On this day, the e-shop recorded a 3.5-fold increase in sales combined with an even more significant increase in traffic.
This e-shop observes a similar trend whenever a marketing campaign is launched through the influencer's channels.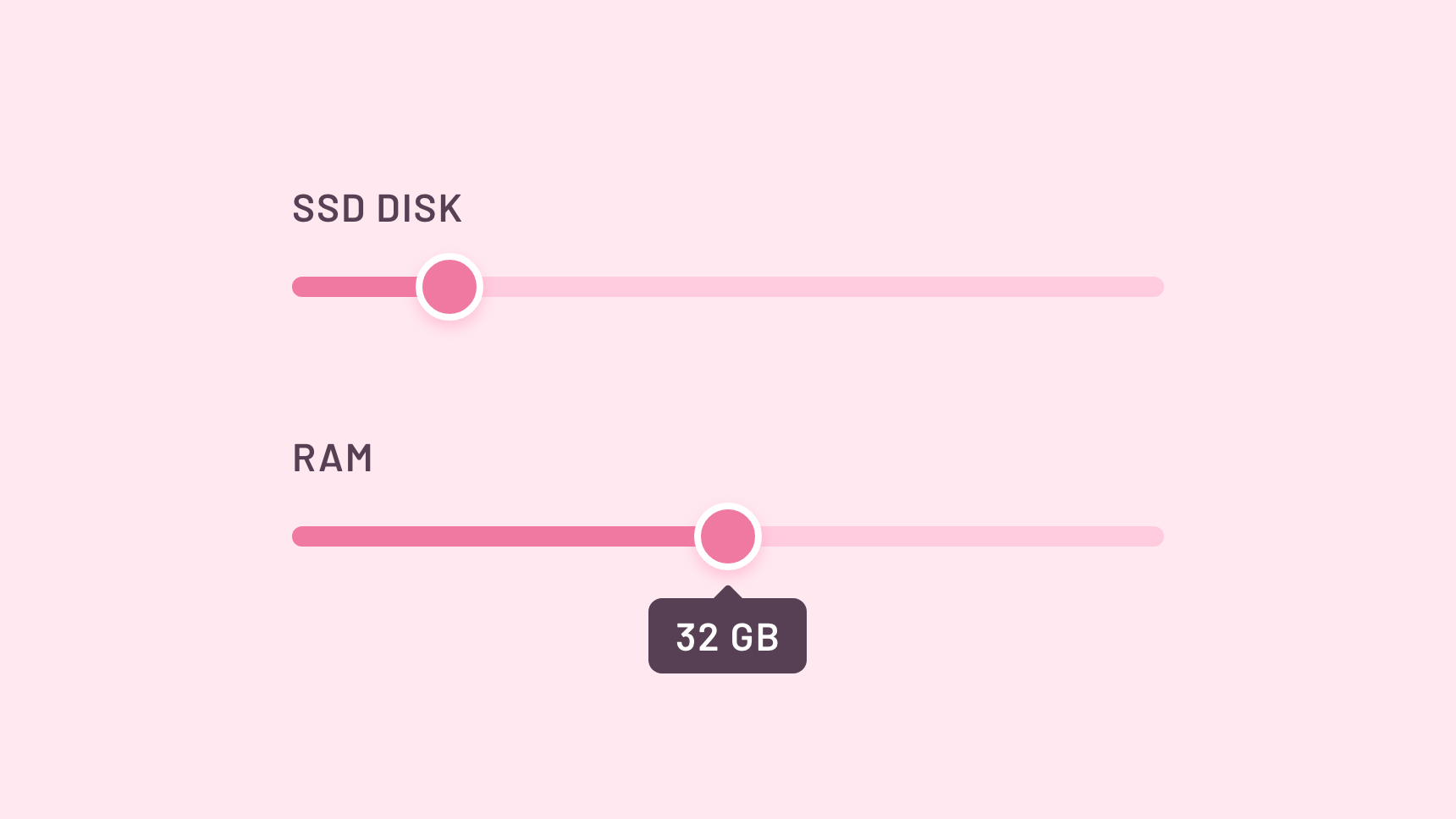 How do we ensure the stability of the e-shop even during extreme traffic fluctuations?
1. GCloud
As a hosting service, we used the GCloud cloud solution for almost all parts of the e-shop (frontend, API, database). This is especially beneficial in cases where it's necessary to increase the server throughput on a one-off basis due to an increase in traffic, i.e. only for a few days, not permanently.
Before the expected increase in traffic, it's possible to increase server performance according to requirements with a few clicks thanks to clear cloud administration. Subsequently, after the end of marketing activities, it's possible to reduce these increased resources again, which will also reduce the price for operating the cloud. Something like this would be very difficult to do with a traditional non-cloud hosting solution.
2. Mandrill
The weak point of the e-shop, which causes problems with higher traffic on the site, can also be a database or e-mails, not only the server load. After analysis, we found that when the vonavydomov.eu system is under a strain, sending messages about changes in order status fails. To prevent this, we've deployed the Mailchimp Mandrill add-on on the e-shop.
This service specializes in large volumes of e-mails and after receiving a request to send a message from the API, it searches for and further manages the use of SMTP servers. This ensures a 99.99% deliverability of messages.
In addition, this add-on offers a template system as well as an overview of all sent e-mails with statistics about opening, the possibility of resending, etc.
3. Caching
Another measure that ensures that a page loads quickly even when traffic is high, is caching over the entire frontend. It's a process of saving and storing information in memory, which contributes to increasing the performance of the site as such.
Caching takes place at 10-minute intervals, which in practice means that the page doesn't have to be rendered for every single user. It only loads to the first one of them and only the version generated from the cache is displayed to the rest of them for 10 minutes. As a result, the e-shop works smoothly even at high loads.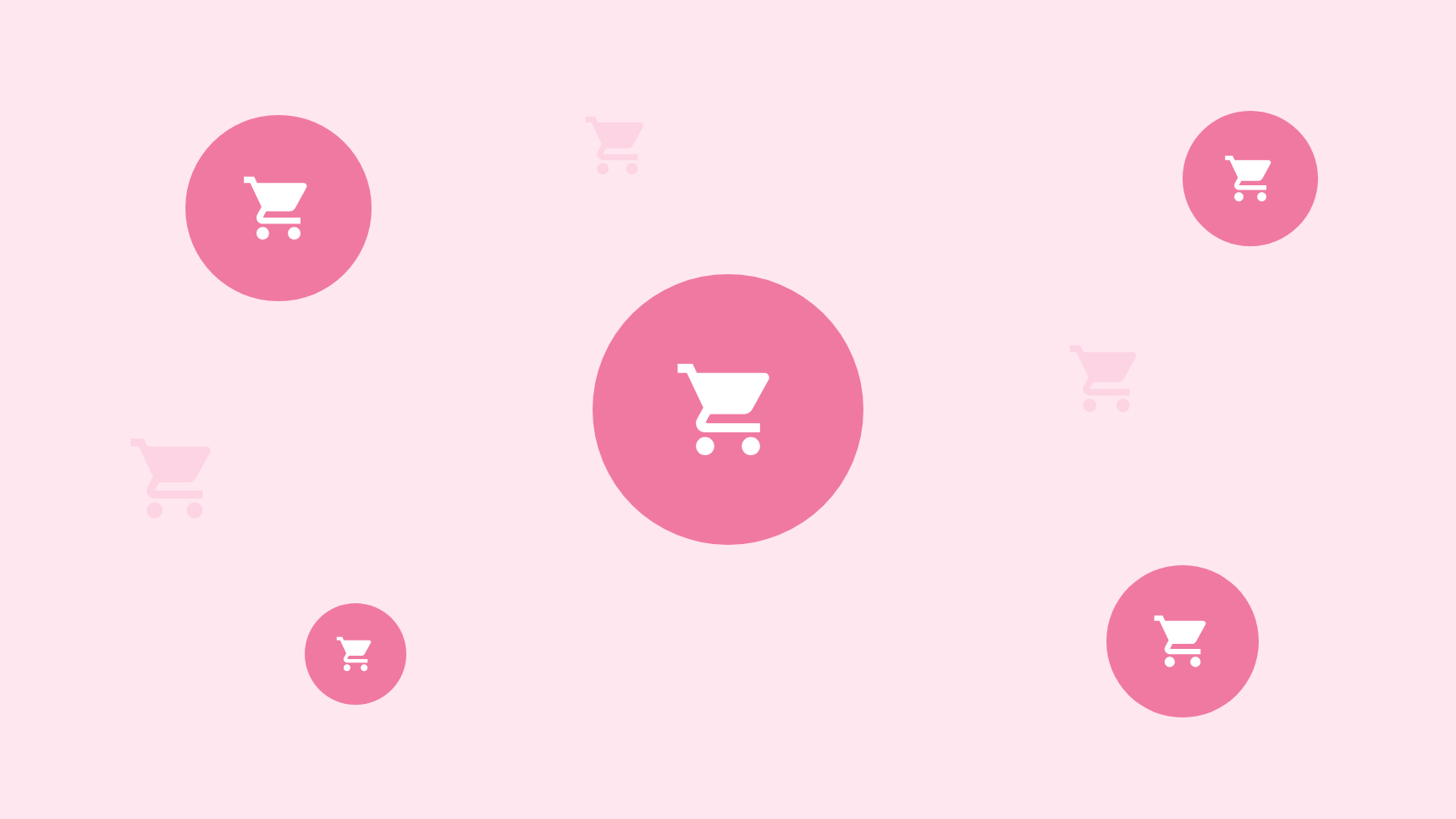 What functionalities help the administrative staff of the e-shop to process orders more efficiently even at times of increased load?
1. Option to purchase a set of products
As the e-shop offers products in relatively low price categories, it's more advantageous for customers and business operators, for example due to shipping prices, to shop in larger quantities. This will reduce the number and frequency of orders, while maintaining profitability. In order to motivate customers to take this step, we've given them the opportunity to assemble a package of products at a discounted price. This is why the best-selling product today is a set of oils.
2. Validation of forms
The amount of orders created in a short time window, for example during the period of an exclusive discount, also means a higher error rate. Administrative staff of the e-shop often came across incorrect or incompletely created addresses, which slowed down the dispatch of orders. The correct addresses had to be re-requested from the addressees by e-mail or phone, or the package was returned from the wrong address.
We solved this problem with the Foxentry add-on. This ensures that the data in the forms is verified in real time. Entered addresses and company data are validated against its extensive database. In addition, it offers predictions, so customers don't have to write down all the data and they complete the purchase process faster.
3. Payment tracking
In order for the administrative staff of the e-shop to have an overview of payments for individual products, we've implemented our own transaction tracking solution into the system. The e-shop is connected via API to TatraPay and GoPay payment gateways.
In the event of a successful payment through these gateways, the order is immediately marked as paid in the administration. Another payment option, payment by bank transfer to the account in TatraBanka, is tracked by a script that matches transactions with orders and, in case of a match, it marks packages as paid again.
Orders the payment of which hasn't been successful, are markedly differentiated in color in the administration of the e-shop, which ensures high transparency.
4. Bulk export of orders
We've made it easier for the administrative staff of the e-shop to send orders thanks to our own solution of mass label printing directly from the administration. The system also has a pre-prepared solution for shipping through all known carriers. Therefore it's not necessary to separately log in to the website of each courier and delivery service - they can just be chosen in the administration of the e-shop.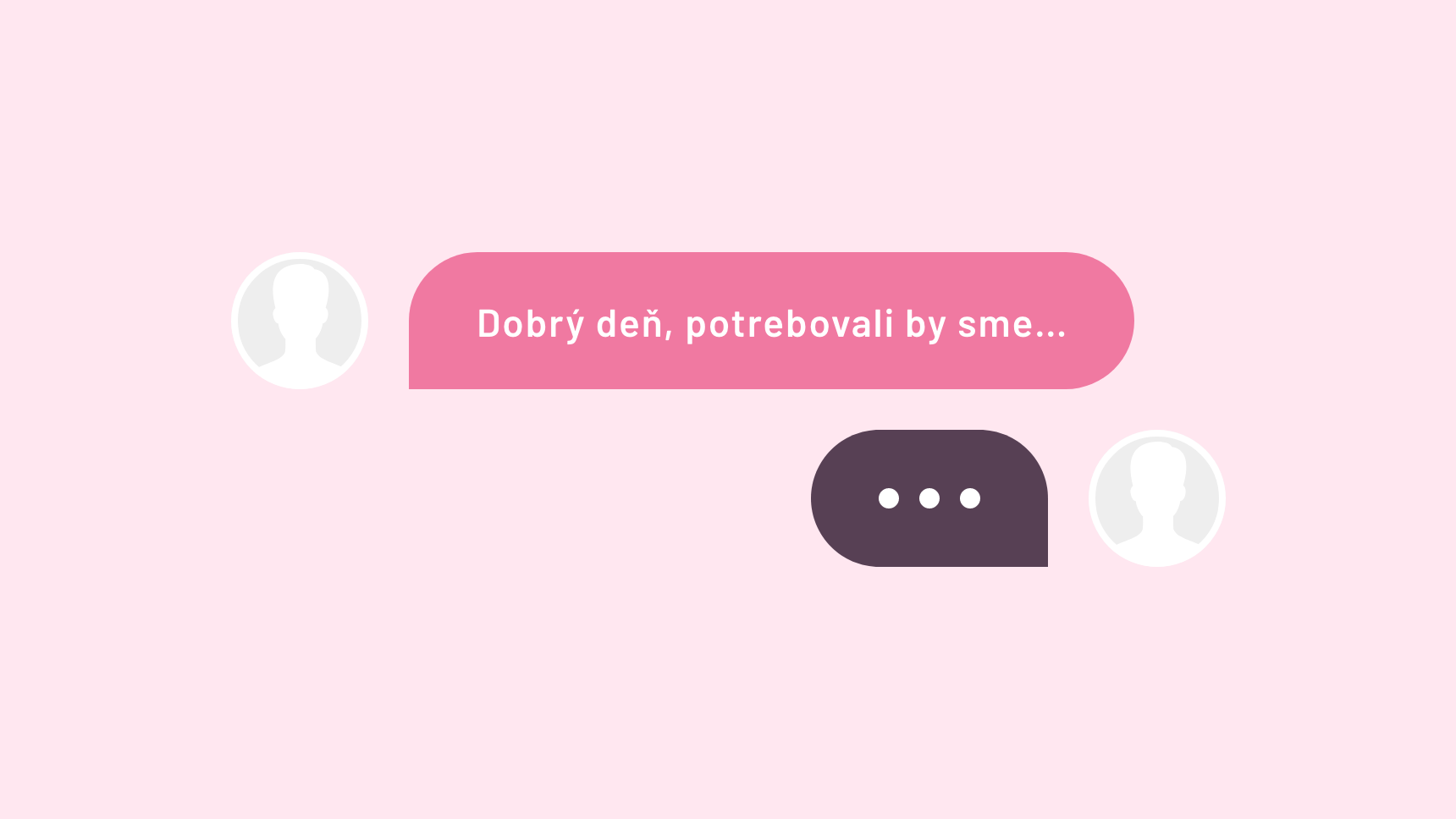 Why is regular communication between e-shop operators, a marketing department and the IT team important?
In the case of the vonavydomov.eu e-shop, the IT team in bart.sk is informed in advance about ongoing promotions, cooperation with influencers, promotion of a new collection, competitions, etc. Thanks to this, the IT team is ready for a possible increase in traffic and can adapt the requirements for the e-shop. At the same time, IT specialists are available in case of complications or problems, even during holidays, when most marketing activities usually take place.
The communication between e-shop operators, Poppies marketing agency and bart programmers set up in this way turned out to be extremely effective. Thanks to a properly set marketing strategy and an effective e-shop management system, the store is growing every month.
Technological summary
The most important incorporated modules
Product catalog
Product parameters
Product impressions
Product reviews
Categories
Information about shipping prices
Bulk export of orders to delivery companies
Bulk label export
Synchronization of payments with GoPay and TatraPay payment gateways
Pairing payments when transfers to an account in TatraBanka
Creating dynamic product sets
Clear statistics (best-selling products, product categories, overview of turnover per day/month/year, comparison of turnover in different periods)
Users management
Technologies used
RESTFUL API - Node.js
Database - MySQL, Redis, Elasticsearch
Frontend - Next.js
Server - Nginx
CI/CD
Monitoring
Gitlab
Mandrill
Foxentry
What awaits us in regard to this cooperation?
Regular improvements to increase the convenience of both customers and administrators (e.g. PAY by square in an invoice and others)
Czech version of the e-shop
Pairing payments when transferring to an account in Fio Banka
Creating user categories (premium customers, etc.)
---
Marketing activities of the vonavydomov.eu e-shop are taken care of by the Poppies agency
---
How does the client perceive the cooperation?
We decided to cooperate with bart.sk based on the recommendation of our marketing agency Poppies.sk. The old eshop could no longer handle the number of orders and we needed a more flexible solution and more intensive support. We found both of those in bart. The IT team communicates with us, based on agreement and planning, even outside working hours/days, and the store no longer has a problem even with extremely high traffic. We believe that we'll fare as good, if not better, on the Czech market, which we want to enter in the near future.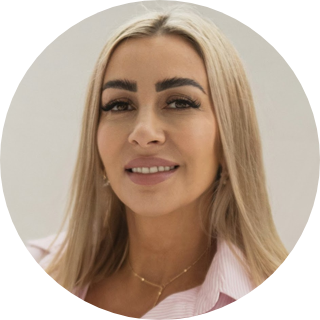 Martina Kronovetterová
CEO