Digital products for a better life
When bart.sk was established in 1997, the IT sector in Košice was still developing and its direction was unclear. But we always knew what we wanted to contribute to it - projects that make sense and bring real value. Today, we develop dozens of solutions in the areas of health, sport and e-commerce, with international as well as local collaborators and an ever-growing team. We are constantly monitoring new technologies and discovering endless opportunities for innovation in the online environment. We want to move forward and create better digital experiences for those who trust us.
What we represent
Better
Agile
Reasonable
Transparent
We keep asking, "How can we do this better?" It's not enough for us to get things done. We want to bring more to our customers and colleagues. Therefore, we constantly educate ourselves, test, evaluate, follow trends and attend conferences. We inspire and motivate each other and move forward together.

We respond flexibly to changes. Whether it's new technologies, additional project requirements or a unique situation on the market. We plan ahead, evaluate our decisions on an ongoing basis, welcome feedback and always anticipate possible change. Thanks to the agile way of thinking, we can keep up with the fast-paced IT market.

We want our partnerships to bring real value to both sides. That's why we choose clients and colleagues with whom we have a good rapport, we know that we can help them grow and they themselves have a vision of continuous improvement. We must enjoy every collaboration and it has to have meaning for us - only such a connection has a future with us.

We always communicate honestly. We promise only what we can deliver. We offer realistic goals and quantifiable results. We have a transparent pricing and payroll system, a precise overview of hours worked and clearly defined tasks. We value integrity and honesty in both our personal and professional lives.
The standard we adhere to
In the beginning of 2022, we obtained the ISO 9001:2015 certificate. This standard focuses on the quality of management and assesses whether the company cares about the customer and the long-term success of their project, the properly selected operation process or whether it makes decisions based on real results and with an emphasis on continuous improvement. The award of the certificate is proof for our employees that bart.sk is managed by people with their heads in the right place, and for the management it represents a commitment not to let up their good managerial work.
More information →
Our journey
We've been dealing with web solutions since 1997. Since then, we've grown and shifted our focus from small, one-off websites to larger, long-term projects with stable partners who trust us. From planning in a spreadsheet editor, we've moved to the agile way of development according to ISO standards. Today, we pride ourselves to have a strong team of 60 colleagues and a portfolio that we are proud of.
1997
Establishment of a business by CEO Marek Barta.
2005
Transformation to bart.sk s.r.o. company and expansion of the company with the first 4 colleagues.
2007
Start of cooperation on Crossuite and Pelikán projects, further expansion of the team to 6 people.
2013
Start of cooperation on projects for SFZ and Dr.Max, expansion of the team to 12 people.
2018
Extending the team to 30 colleagues and transforming the client portfolio from one-off websites to long-term projects and e-commerce.
2021
Expanding the team to 50 colleagues.
2022
Participation in the World Expo Dubai.
Our Team
Bart.sk is built on a strong team of people who helped the company grow in its first years and have remained here to this day. At the same time, however, we welcome new colleagues with a fresh perspective and innovative ideas that continue to move us forward. During onboarding interviews, we care about sincerity and we believe that the right character and desire to learn are often more important than years of practice.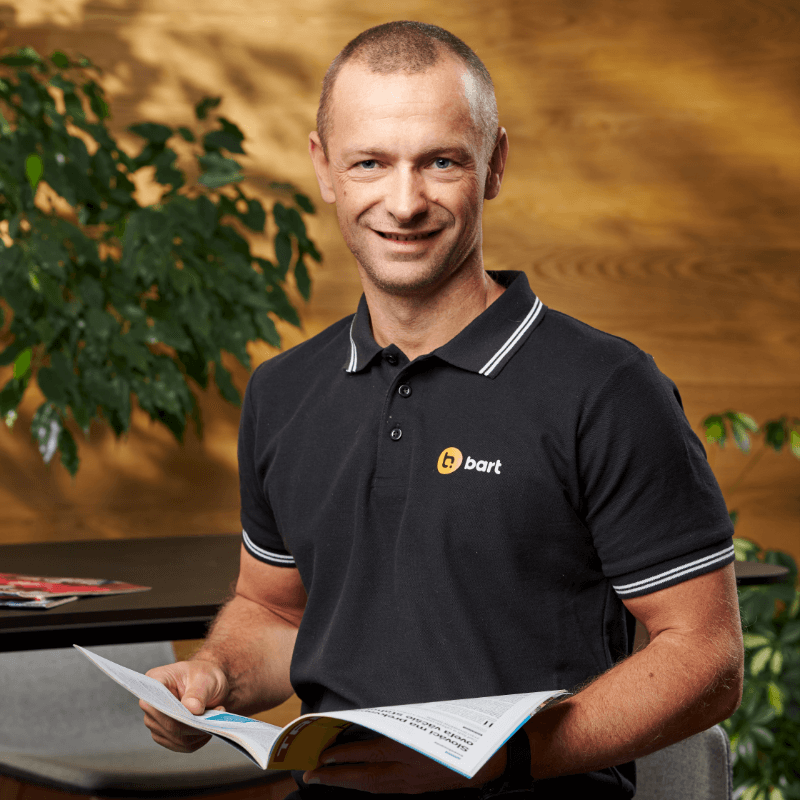 Marek
Sales / CEO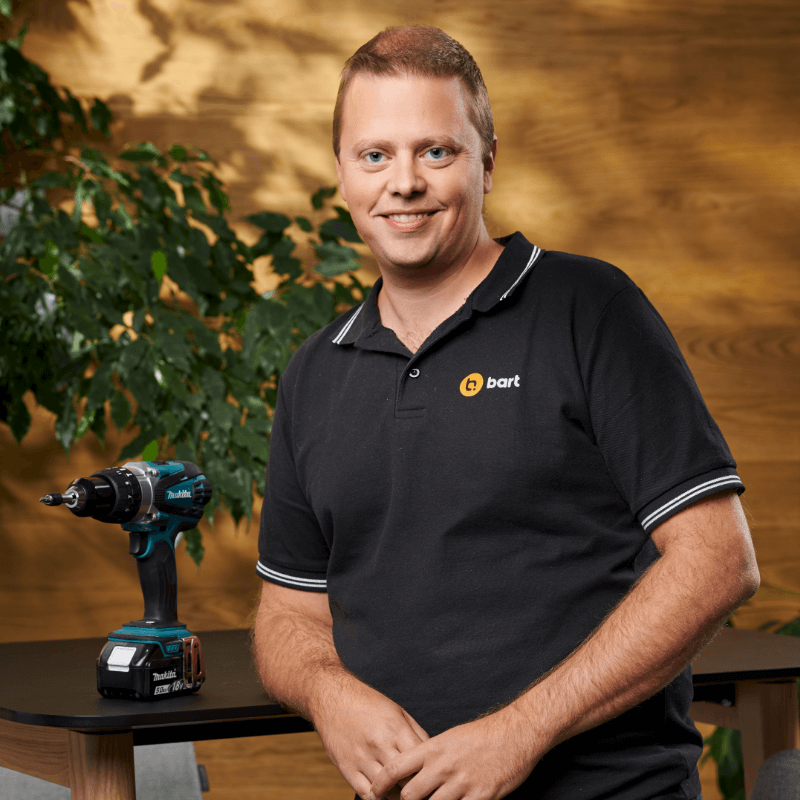 Mišo
Analyst / Programmer / Product Owner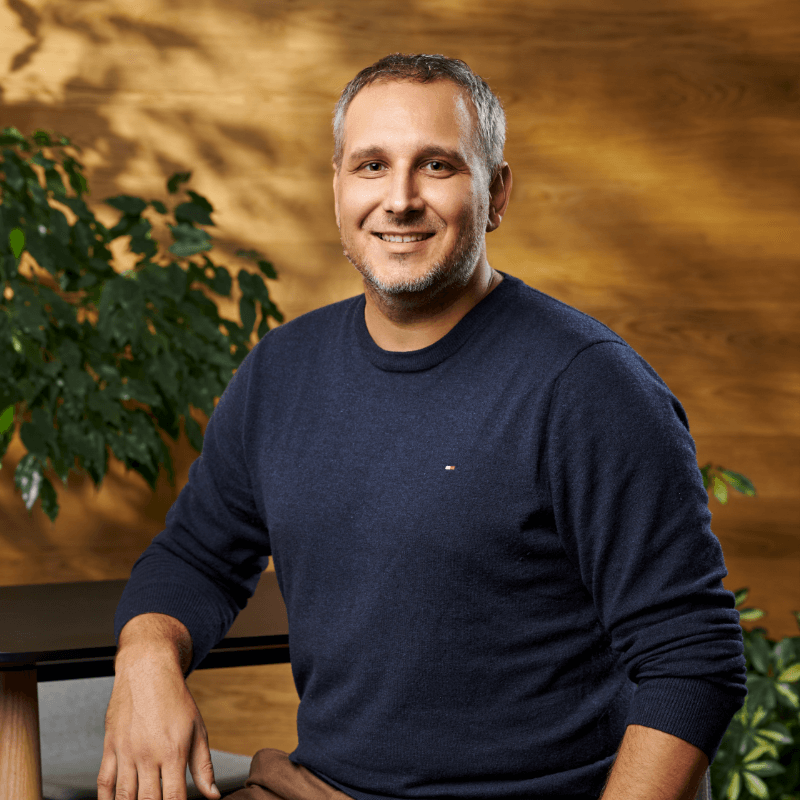 Erik
Analyst / Programmer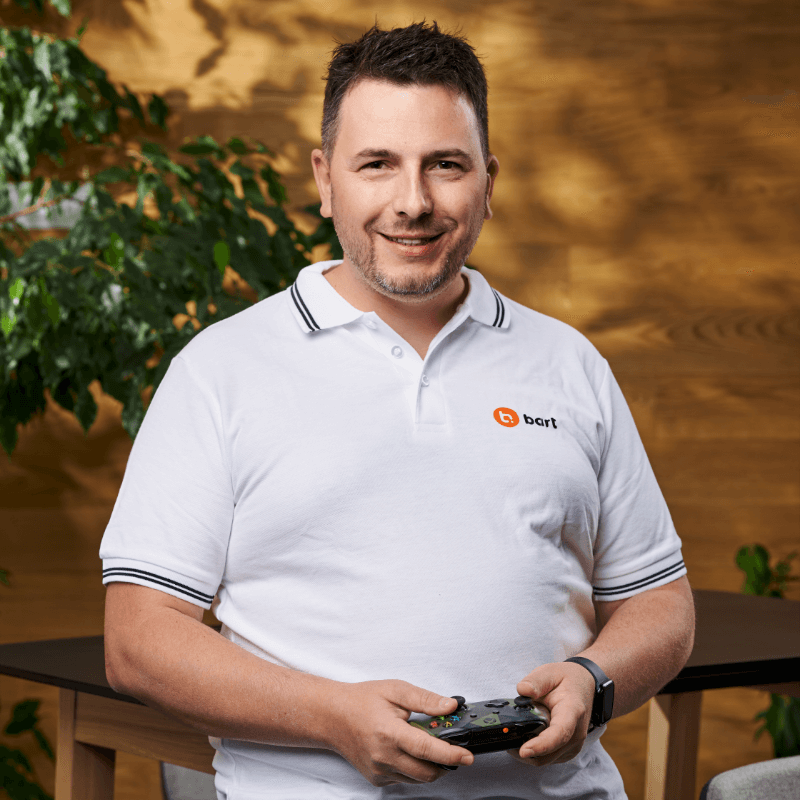 Viktor
Analyst / Programmer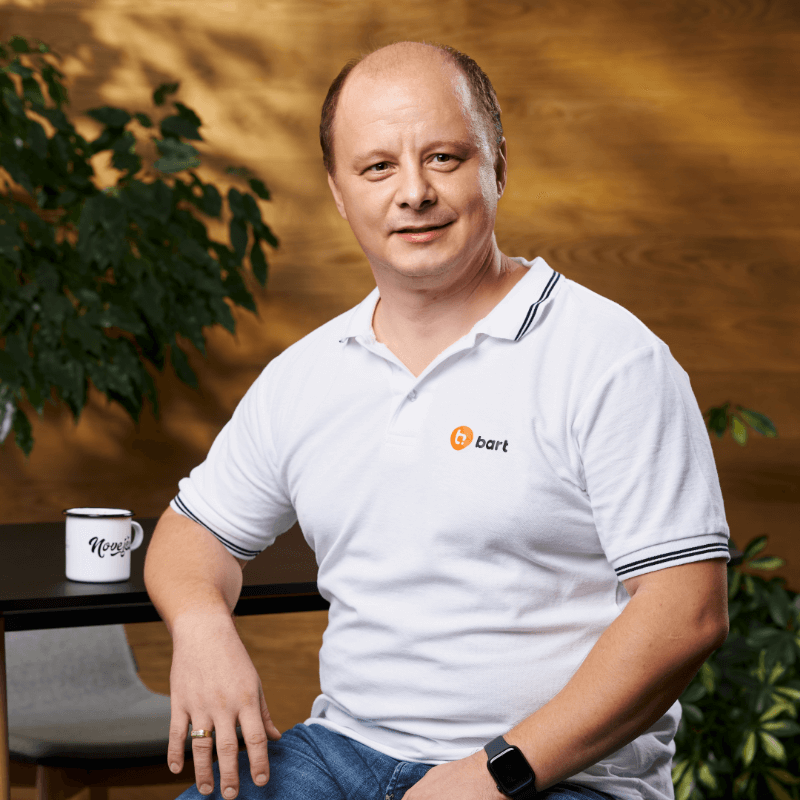 Tomáš
Analyst / Programmer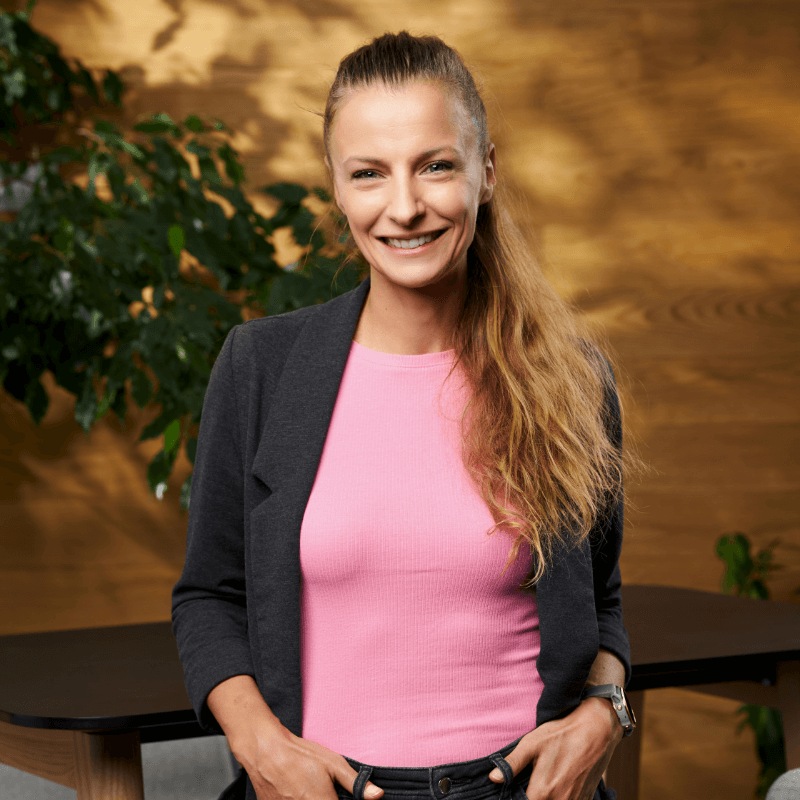 Mirka
CDO / Scrum master Jano
Managing Linux Servers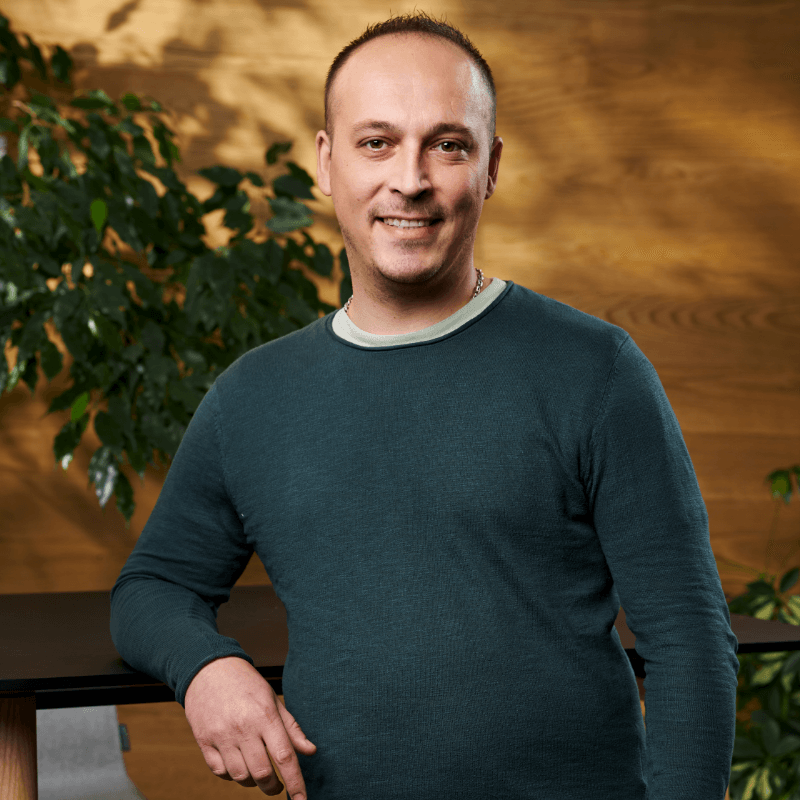 Vlado
Analyst / Programmer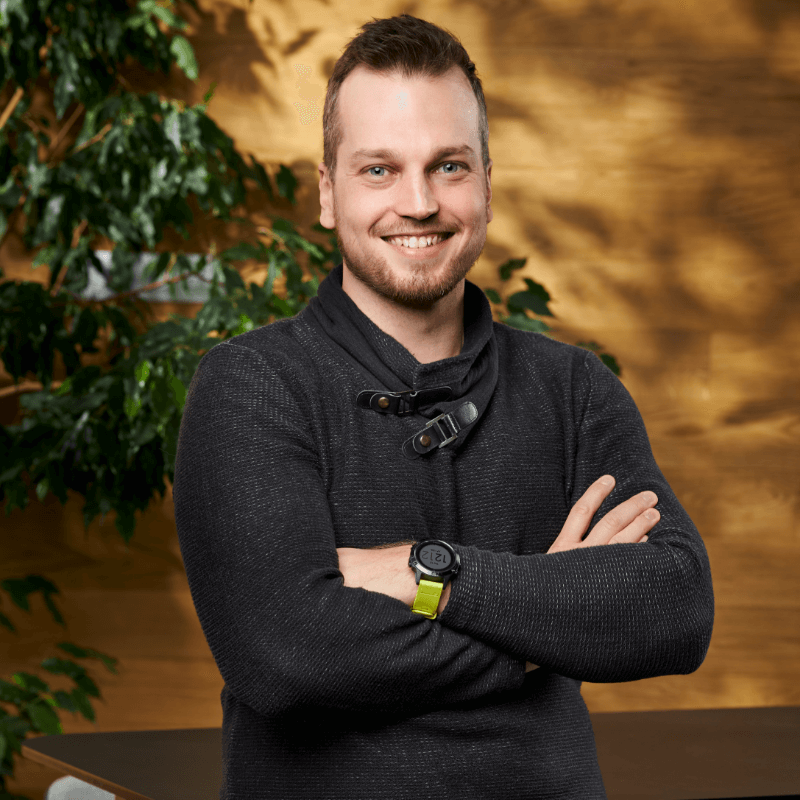 Martin
Analyst / Programmer
Stano
Programmer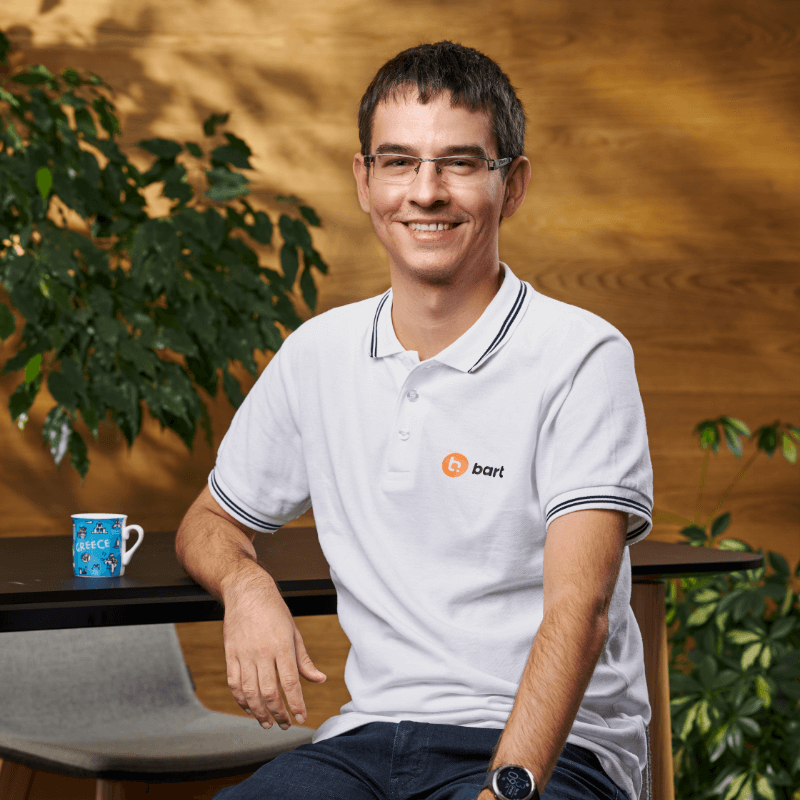 Šafo
Analyst / Programmer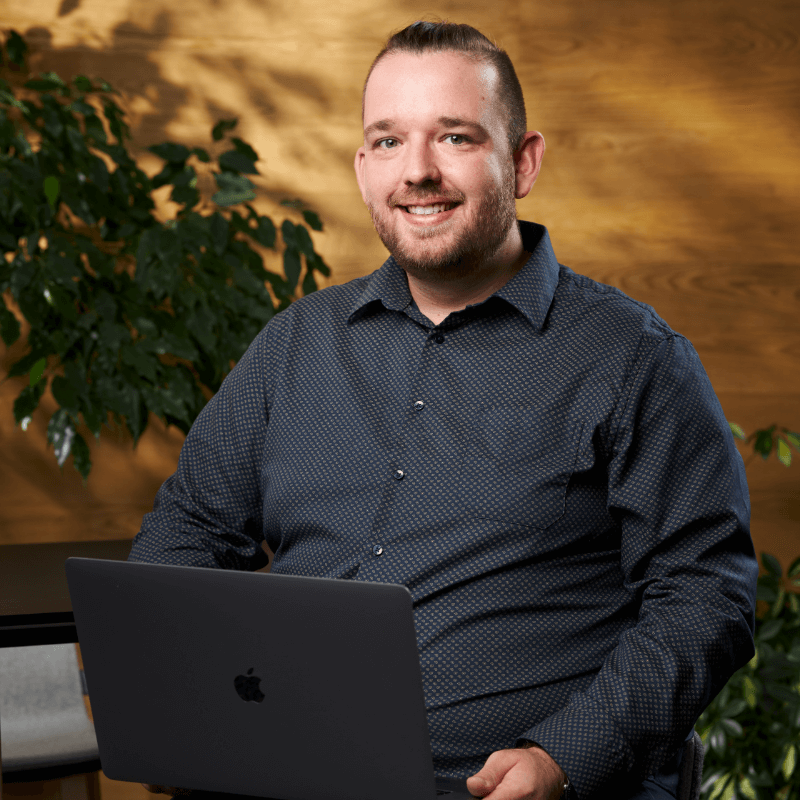 Laci
Analyst / Programmer Martin
Programmer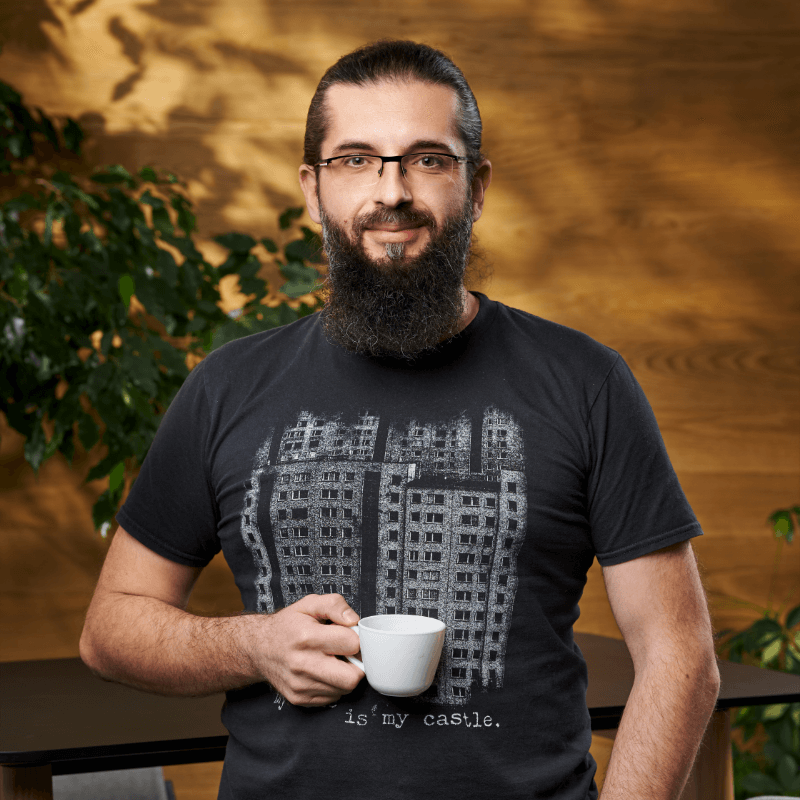 Ďuri
Analyst / Programmer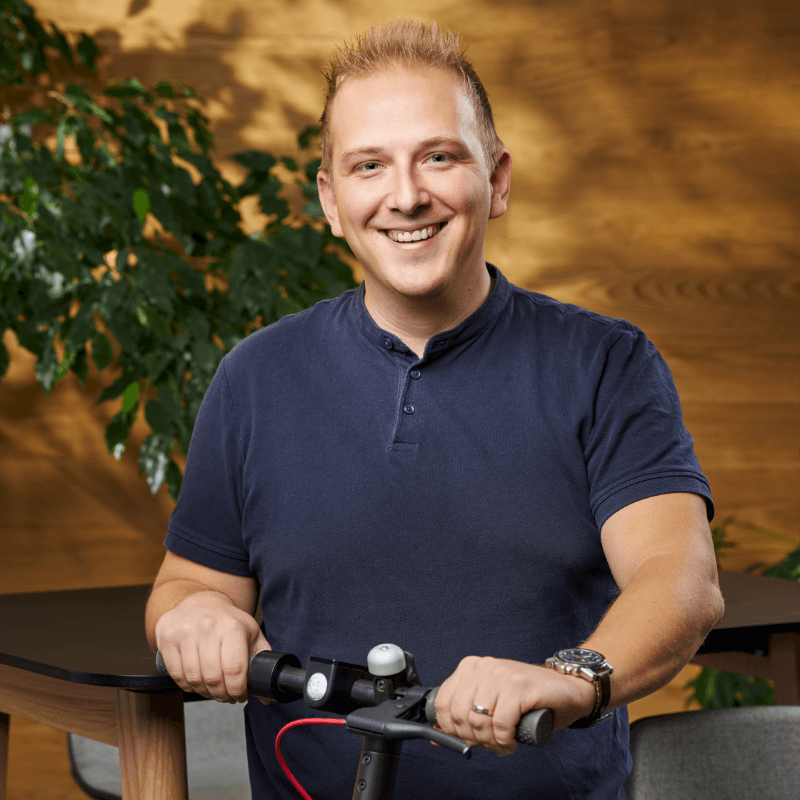 Kamil
Analyst / Programmer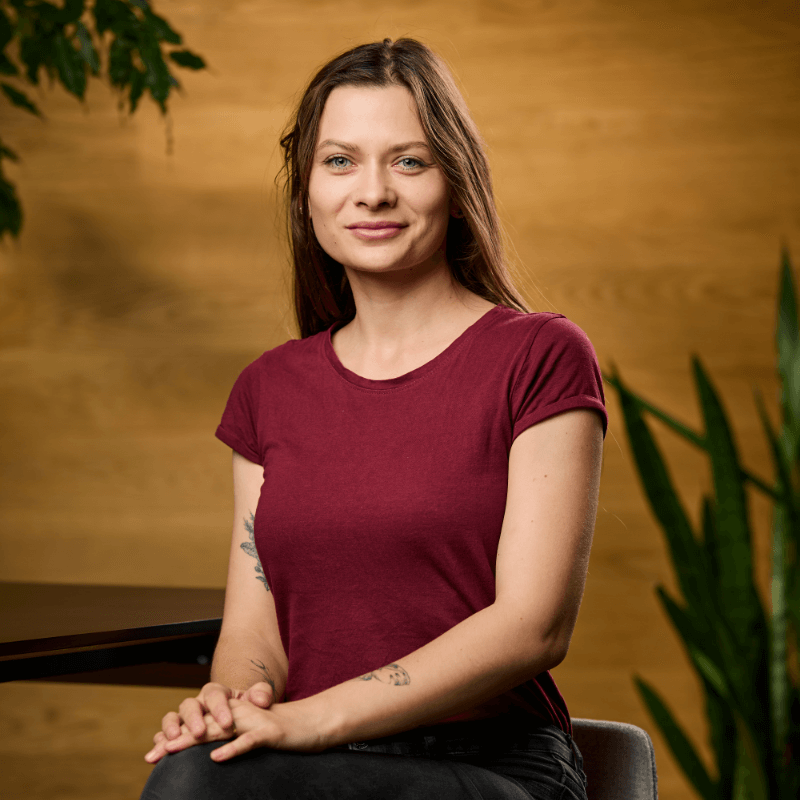 Monika
Tester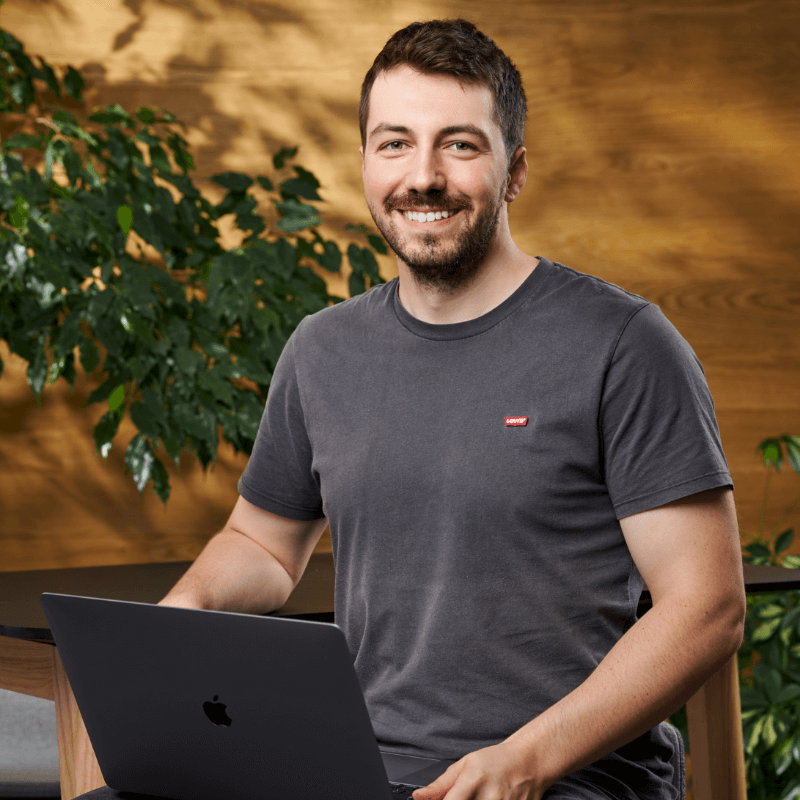 Jakub
Designer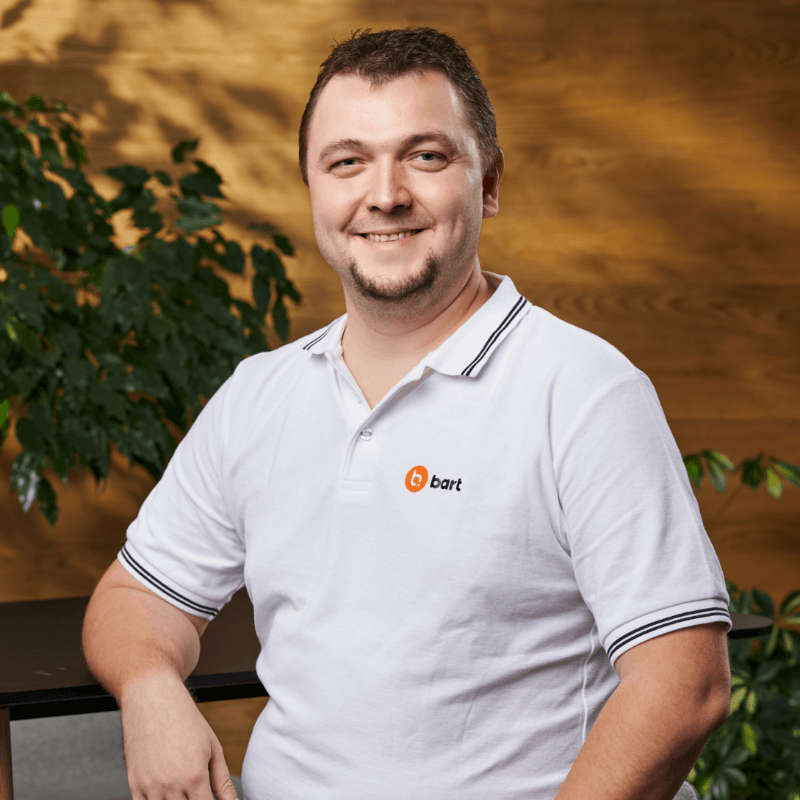 Vojto
Programmer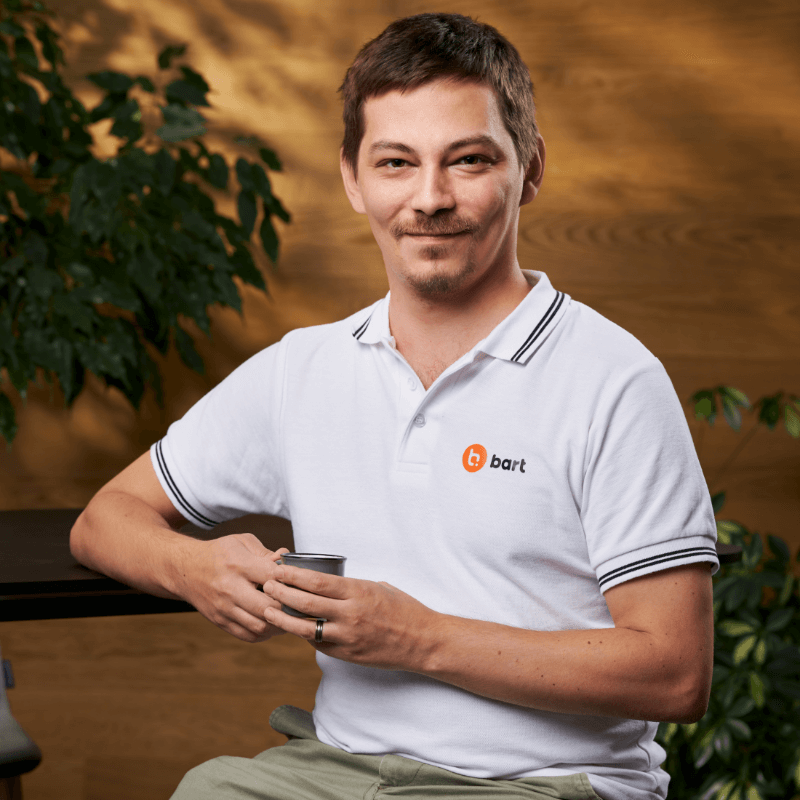 Lukáš
Analyst / Programmer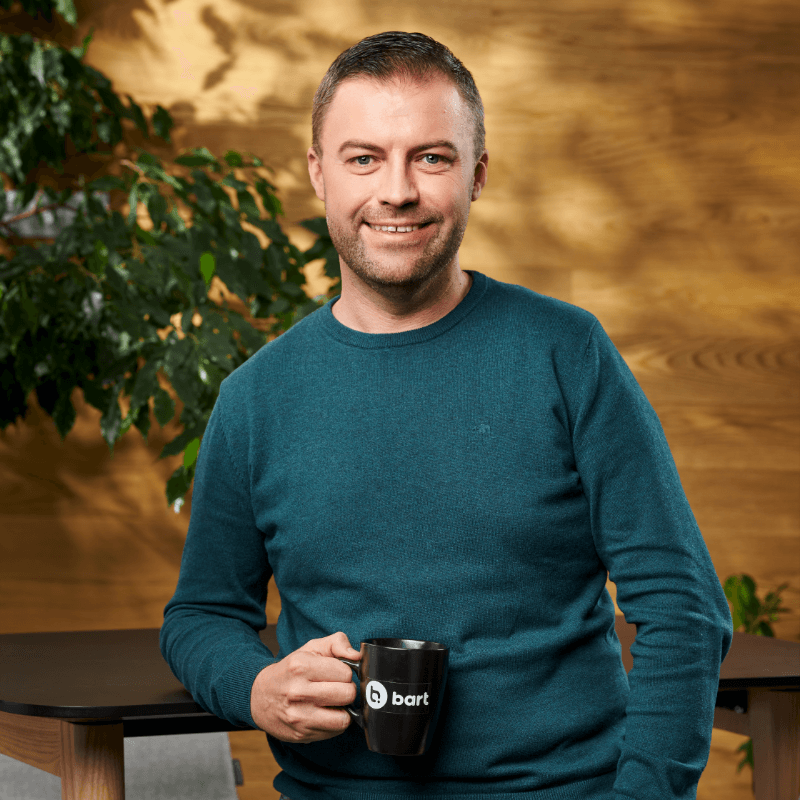 Peťo
Analyst / Programmer / Product Owner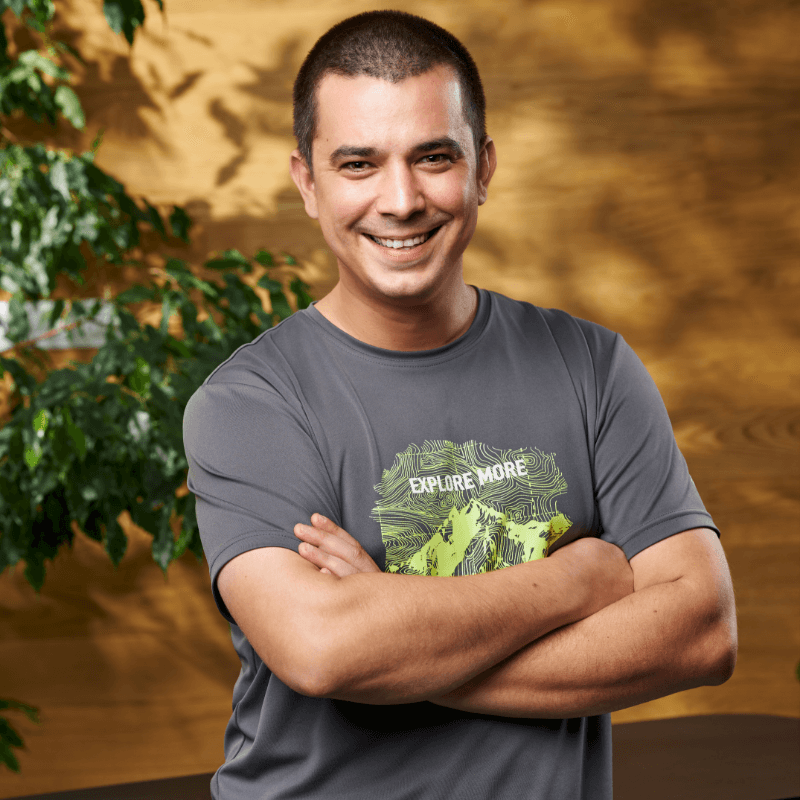 Pišta
Analyst / Programmer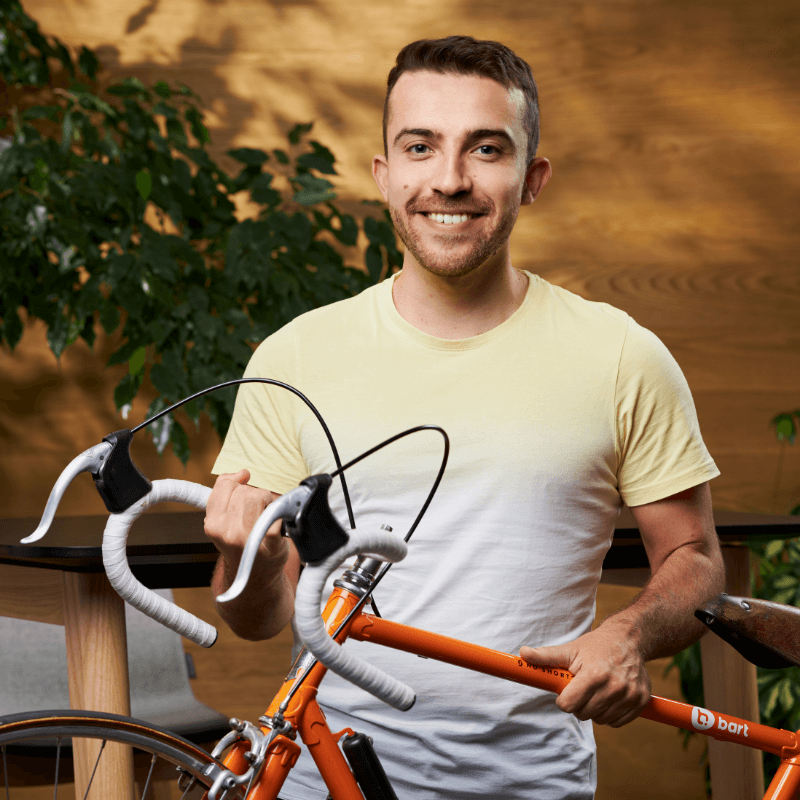 Dominik
Analyst / Programmer Mišo
Programmer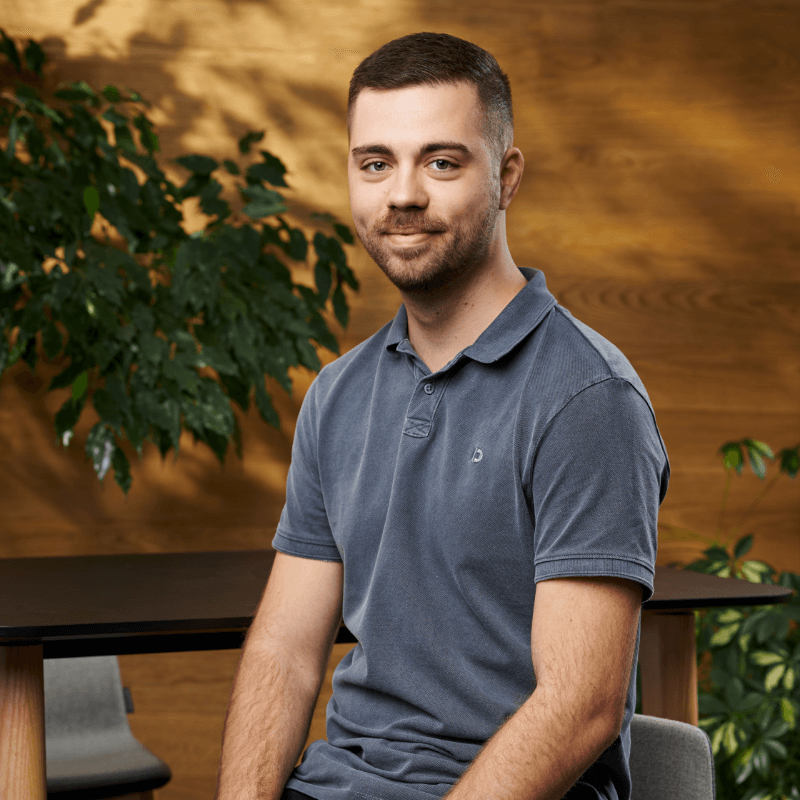 Ján
Programmer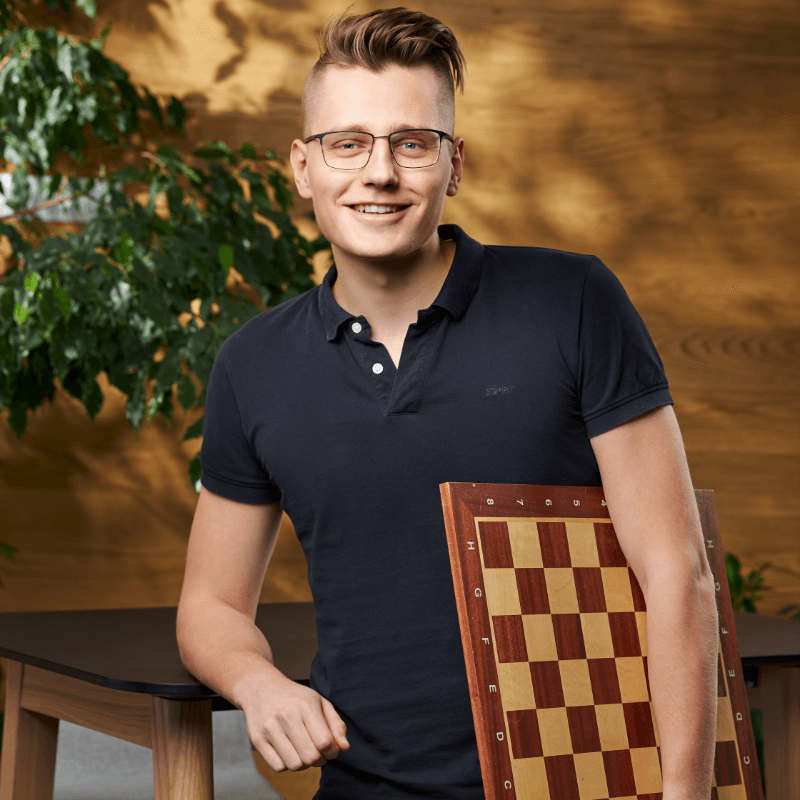 Samo
Programmer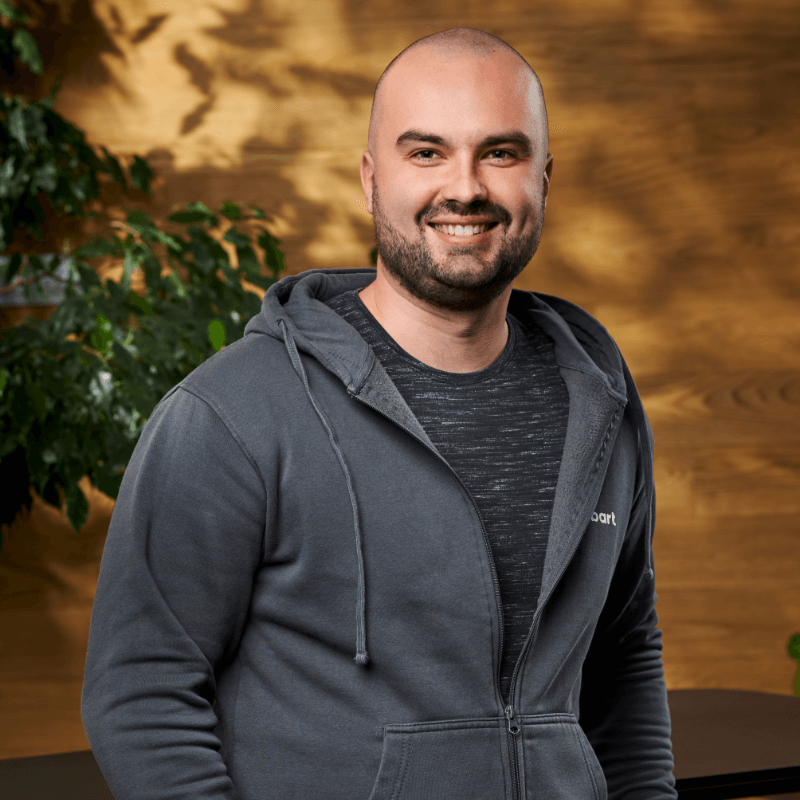 Lukáš
SRE / DevOps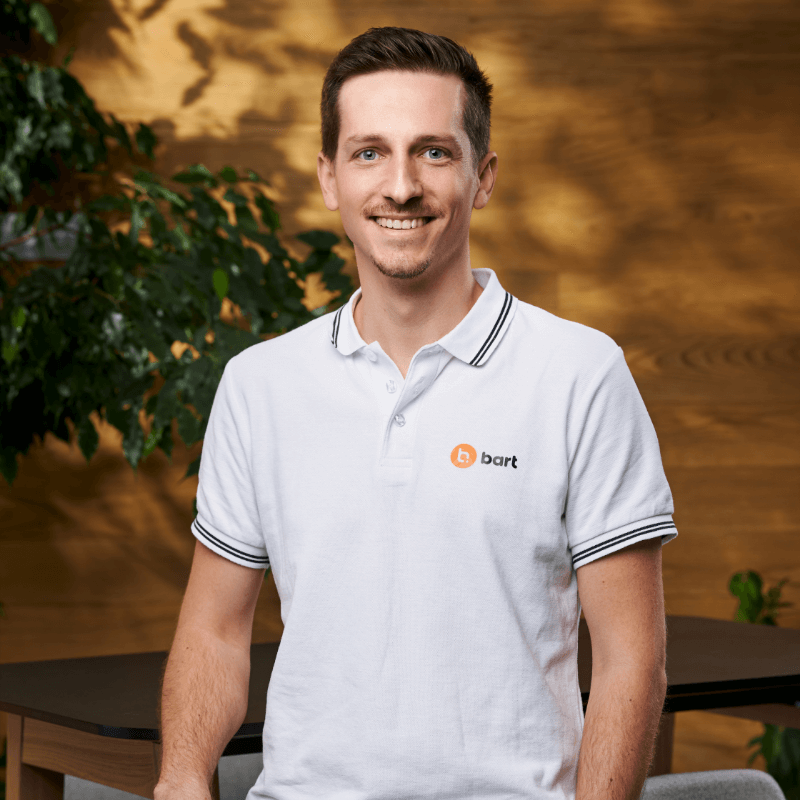 Sam
Tester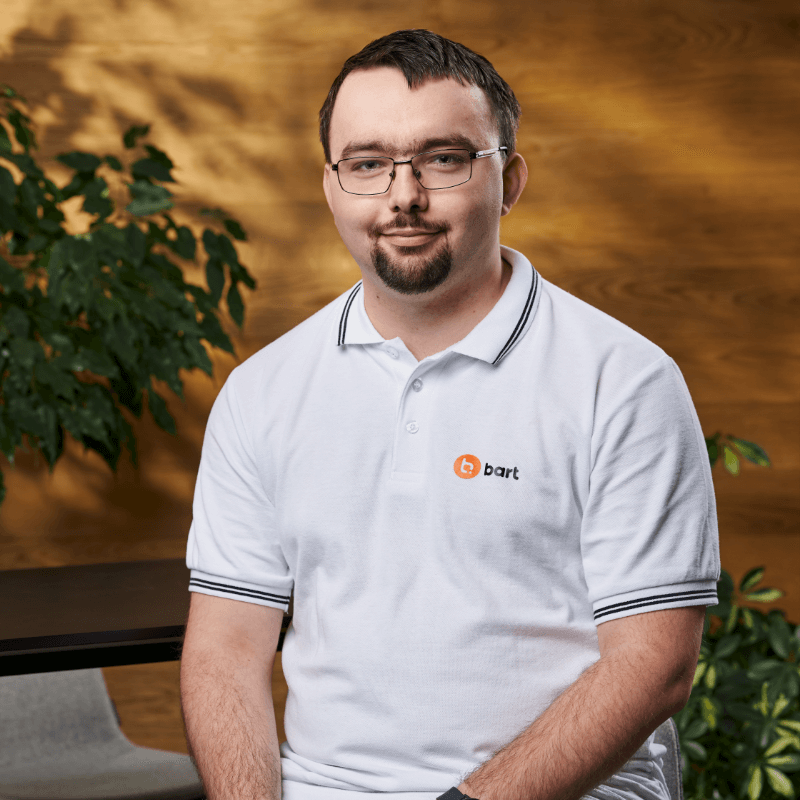 Dominik
Programmer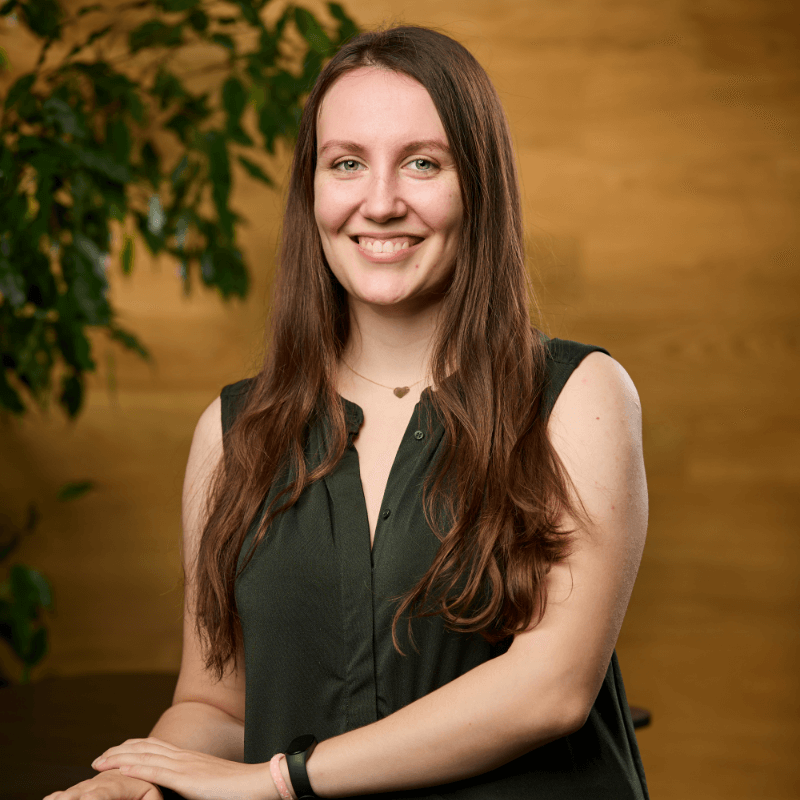 Baša
Programmer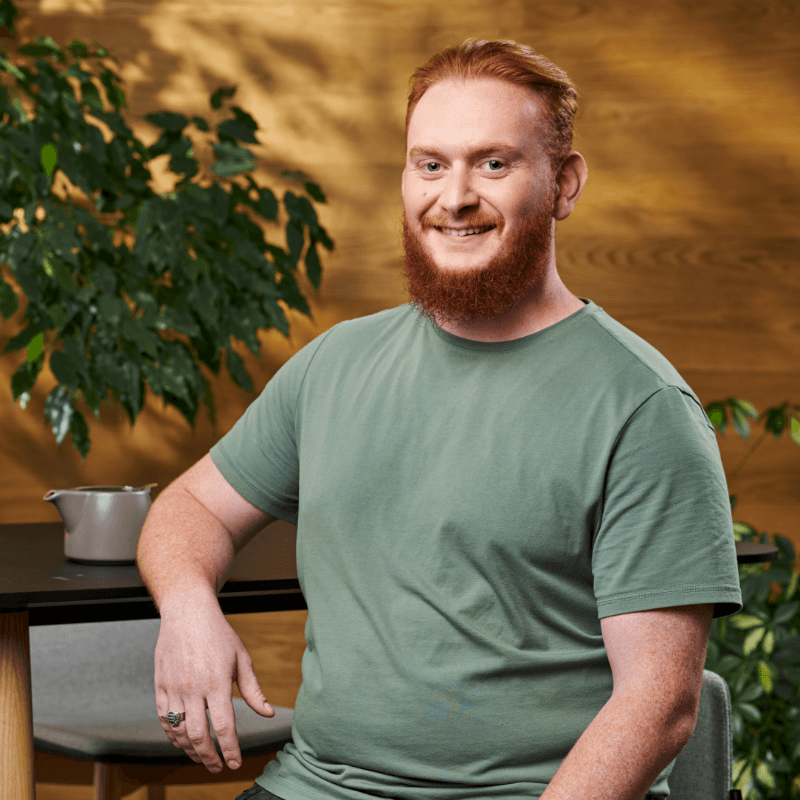 Patrik
Programmer Lucka
Analyst / Programmer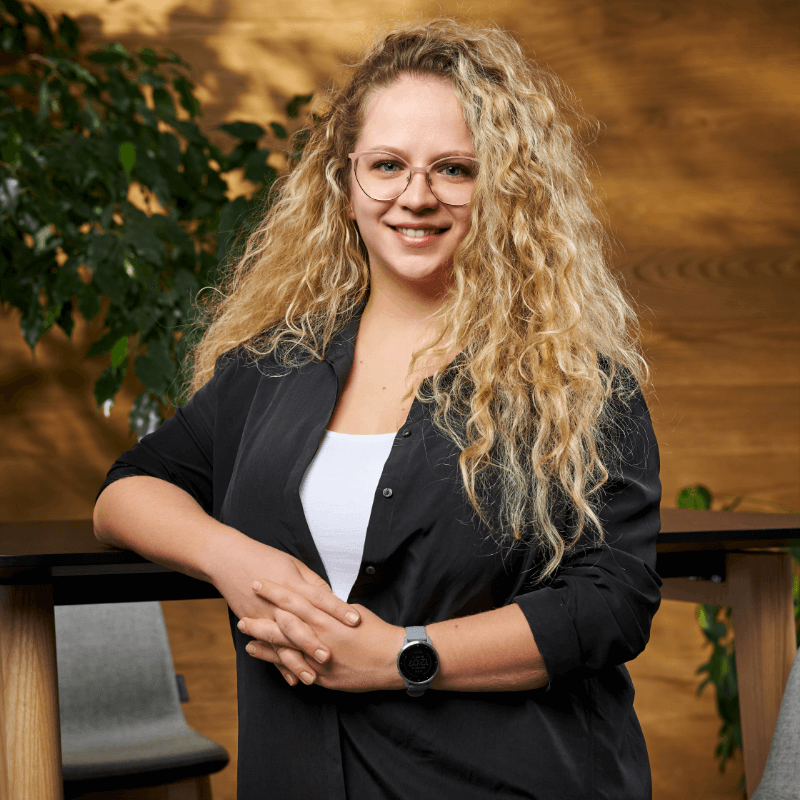 Julka
Programmer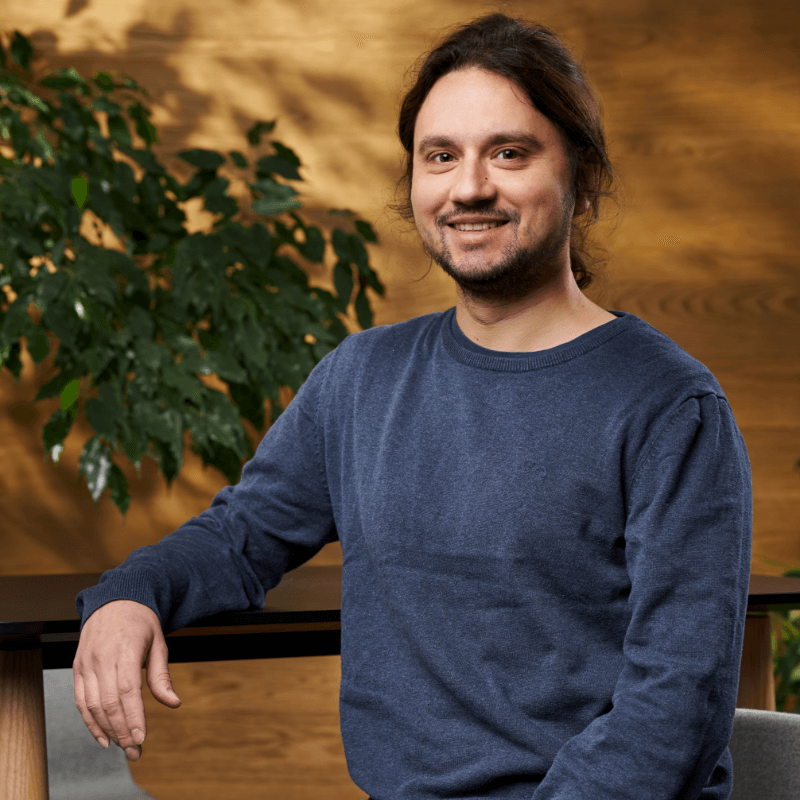 Juraj
Programmer Lucka
Tester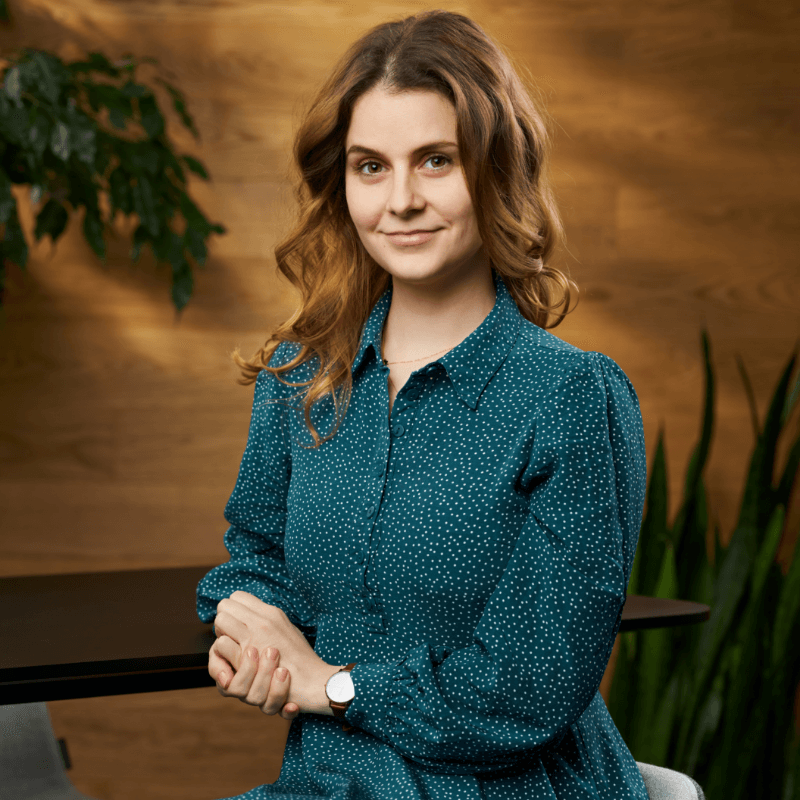 Monika
HR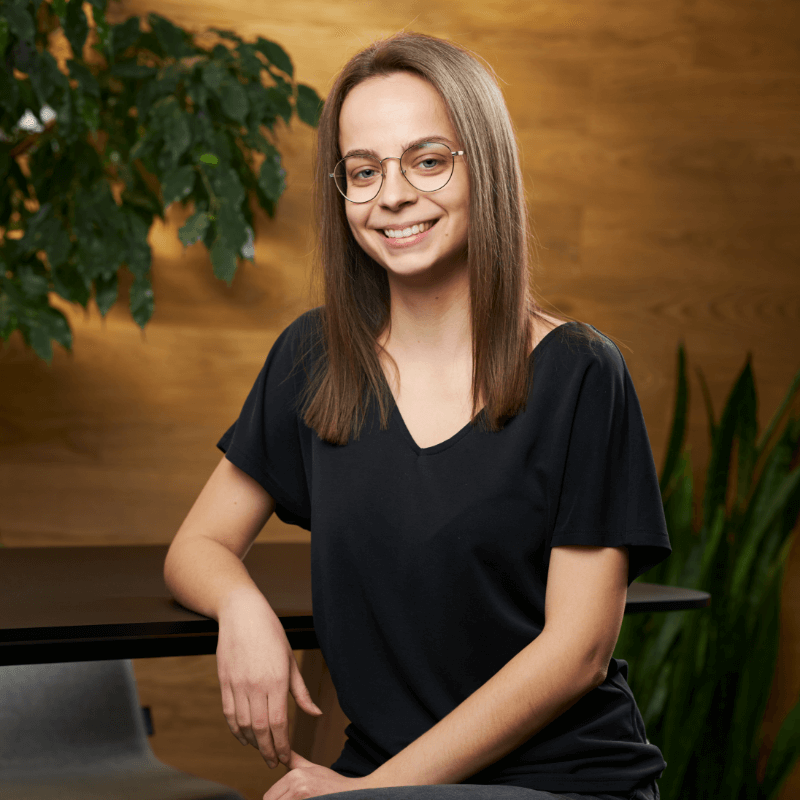 Bianka
Programmer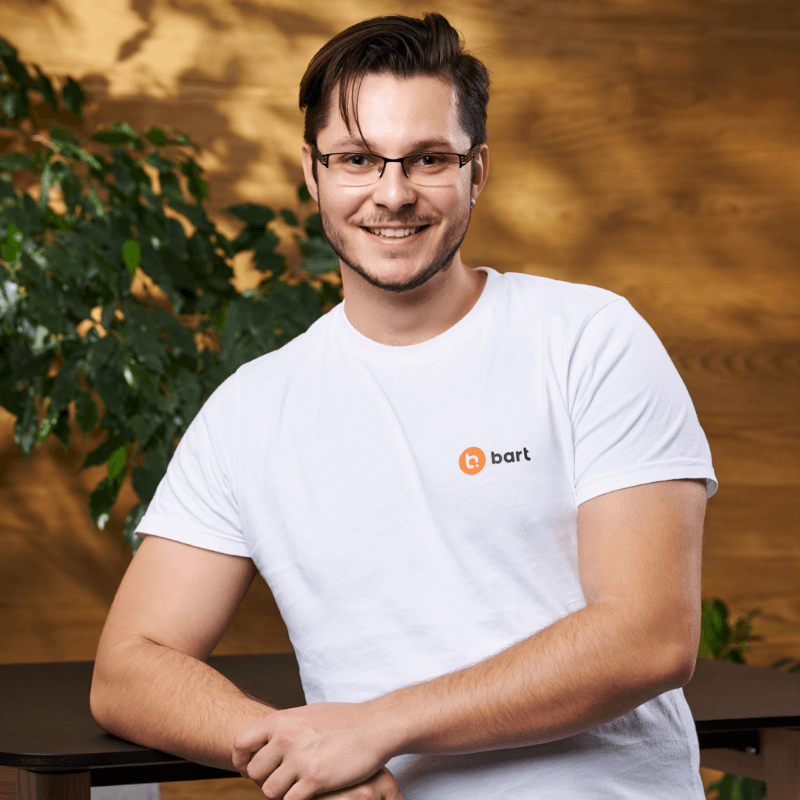 Pali
Programmer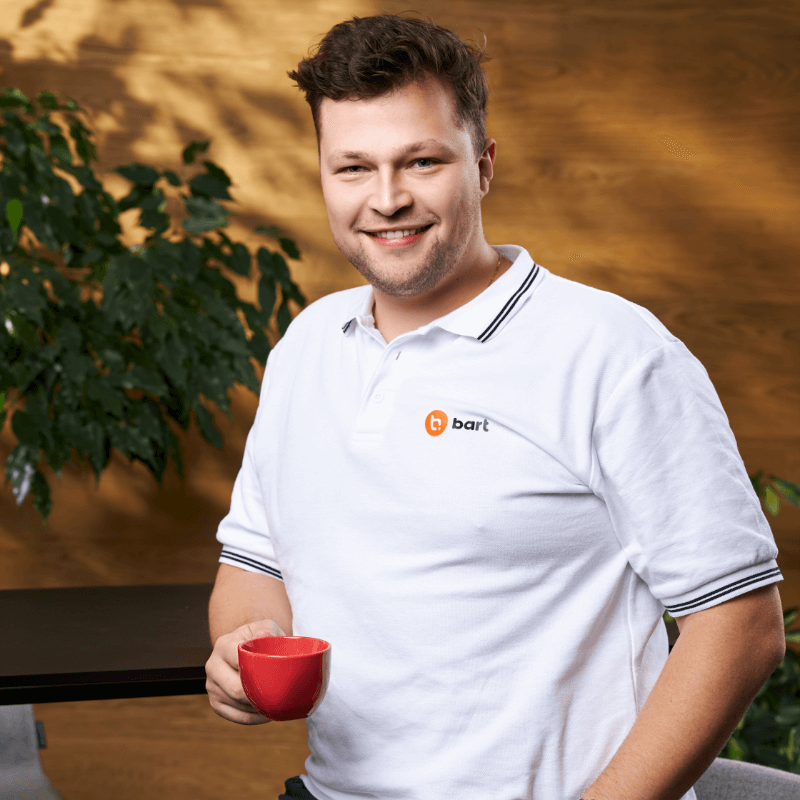 Maťo
Programmer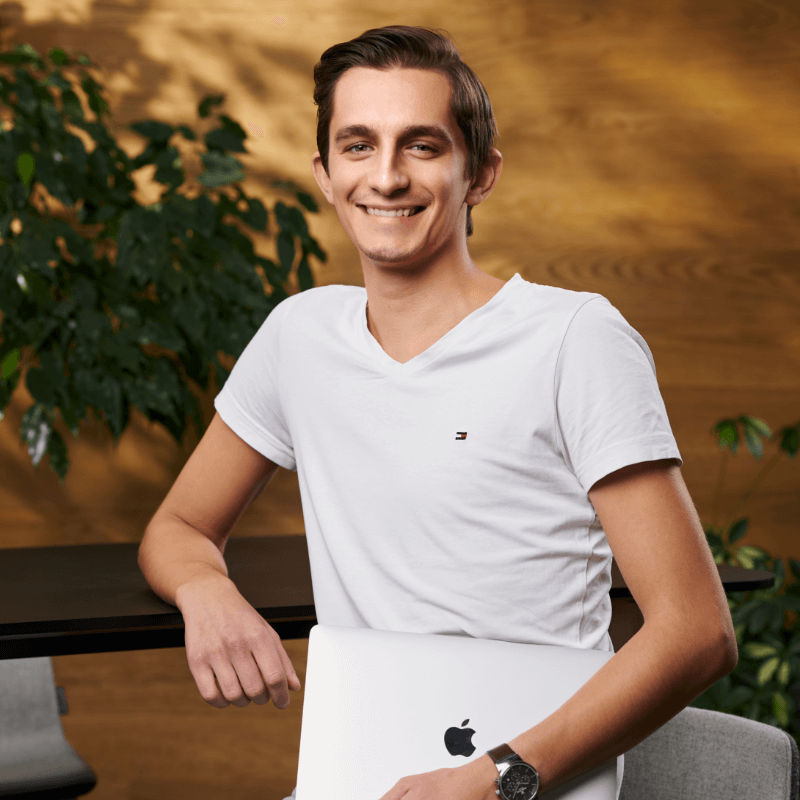 Marek
Programmer
Ľudo
Tester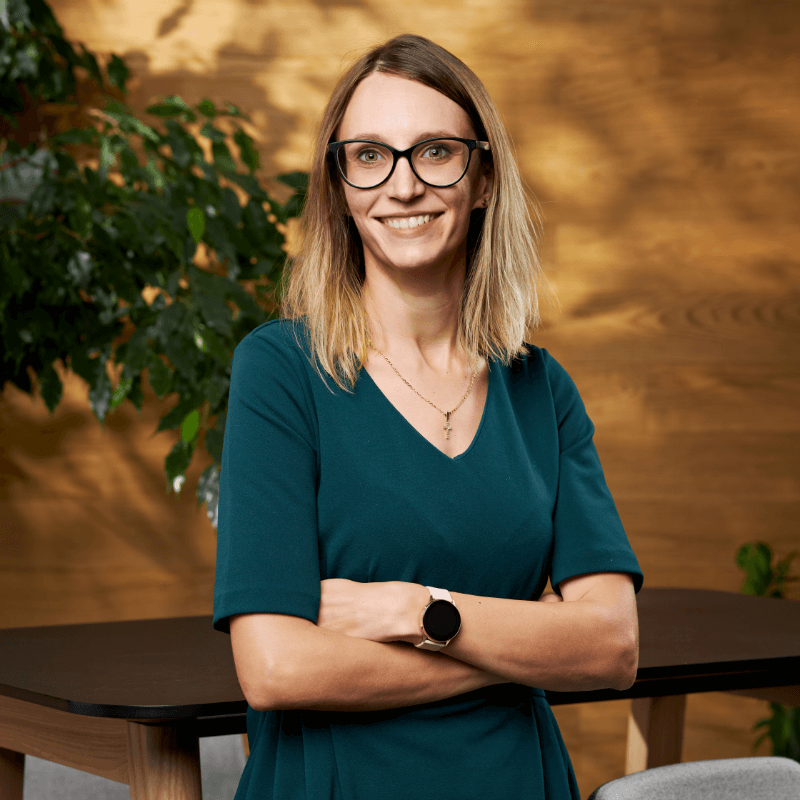 Andrea
Tester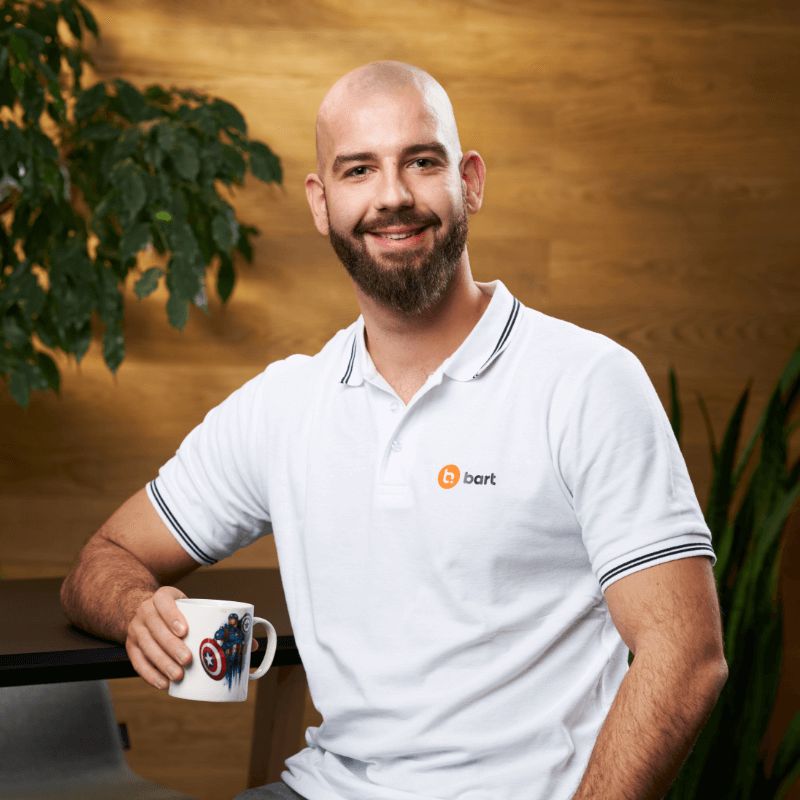 Ľuboš
Programmer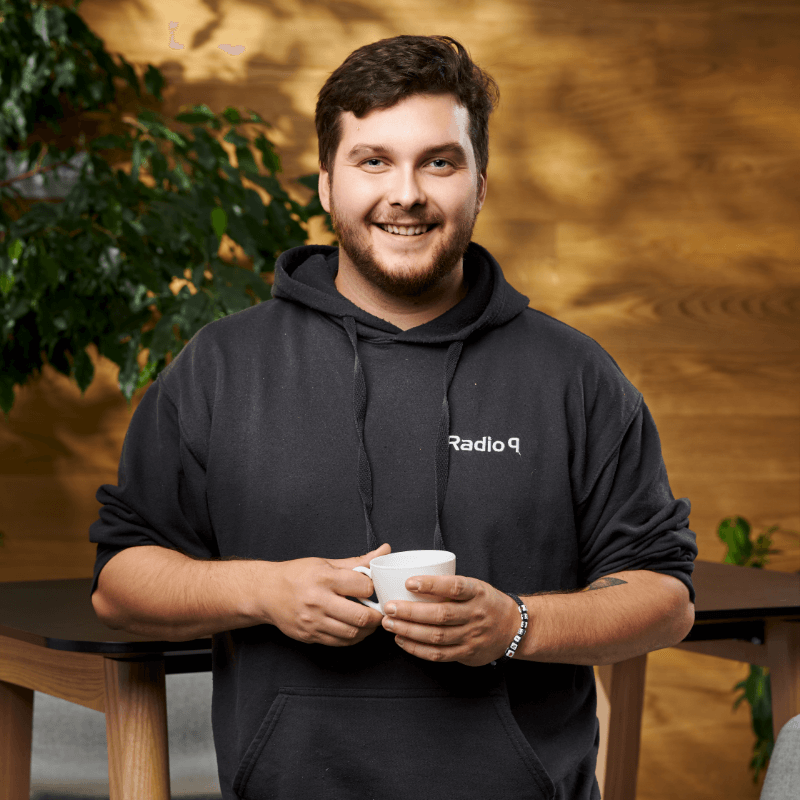 Ady
Programmer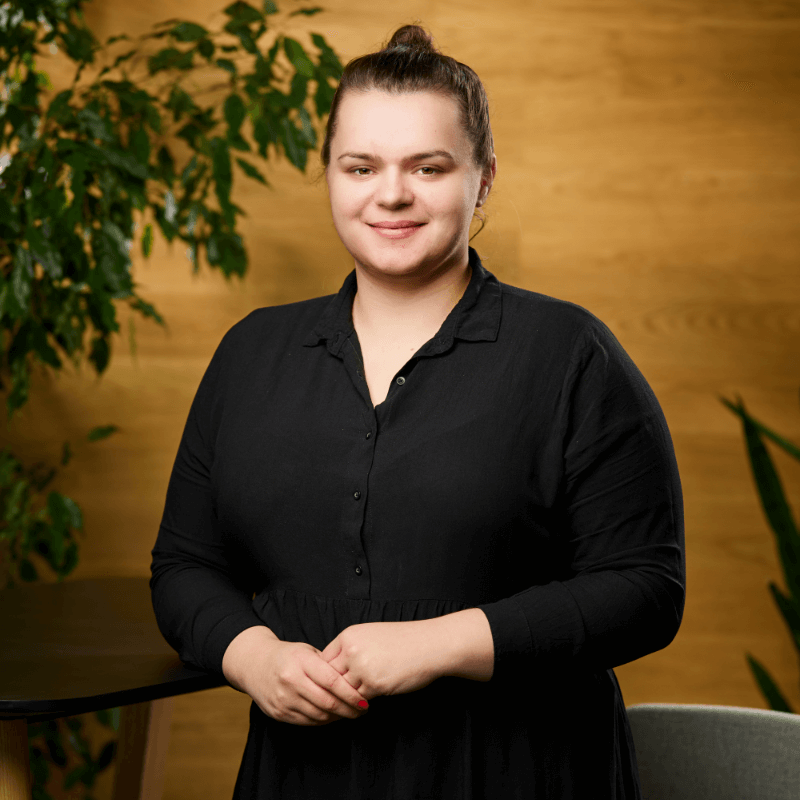 Katka
Programmer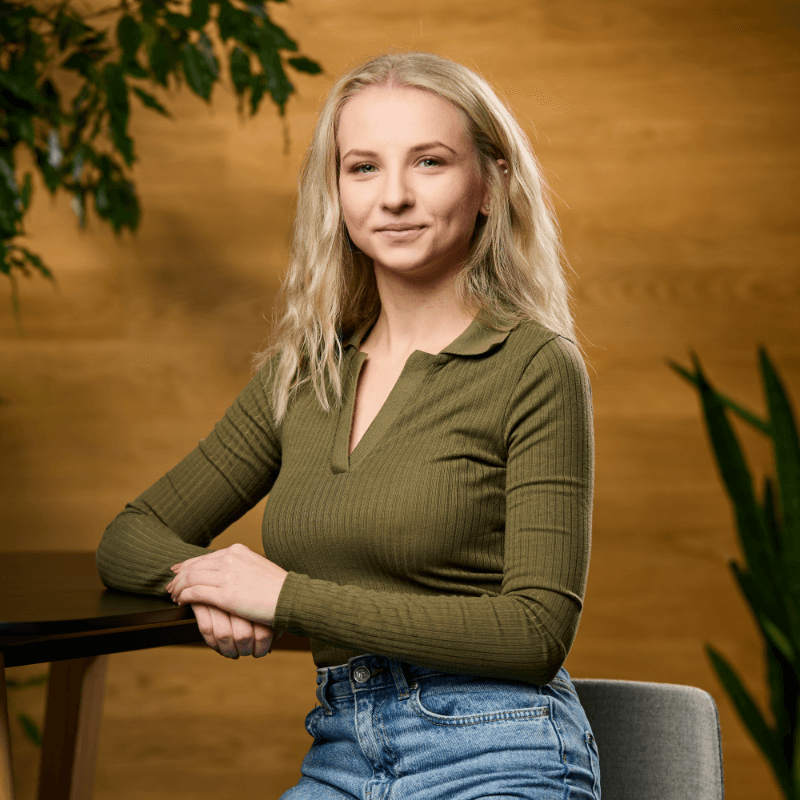 Miška
Programmer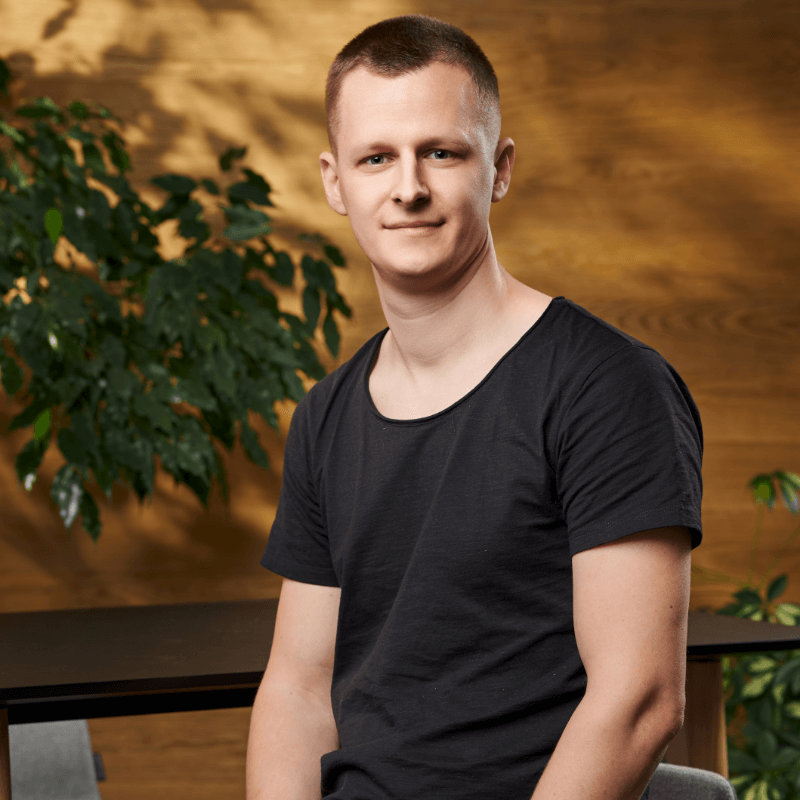 Miro
Programmer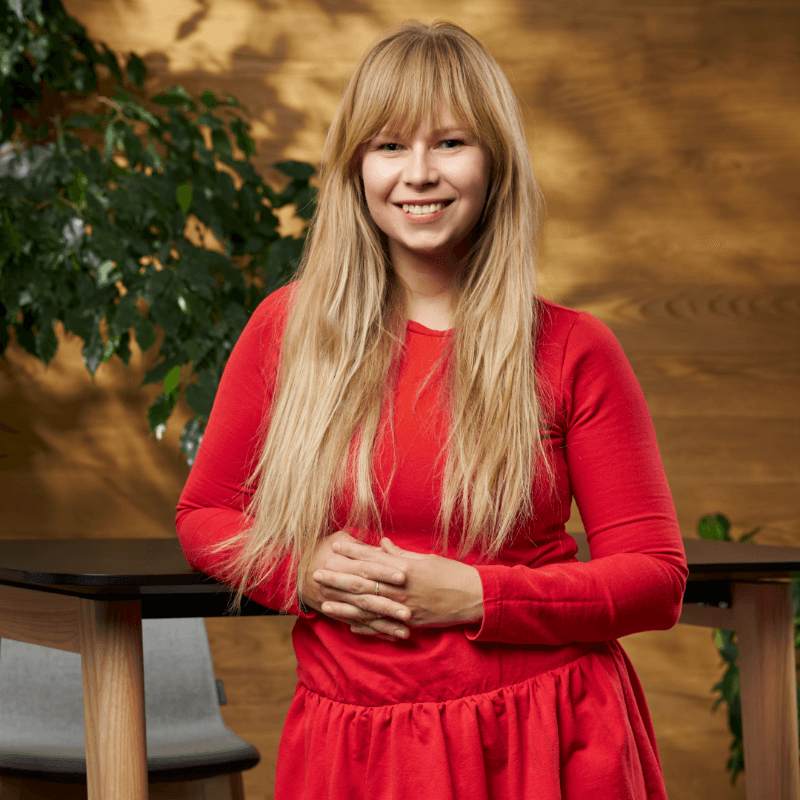 Veronika
Copywriterka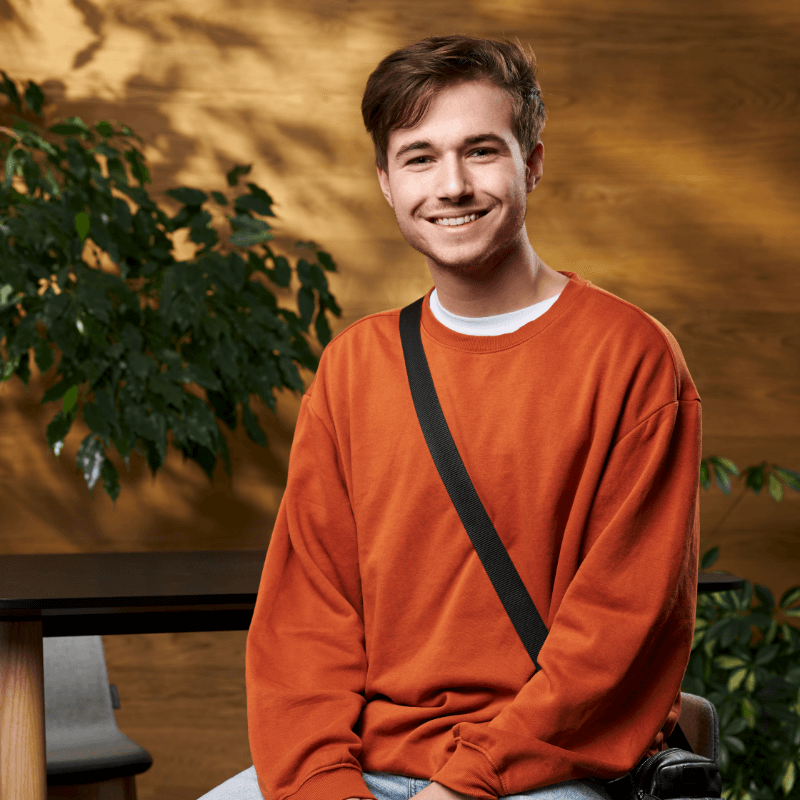 Filip
Programmer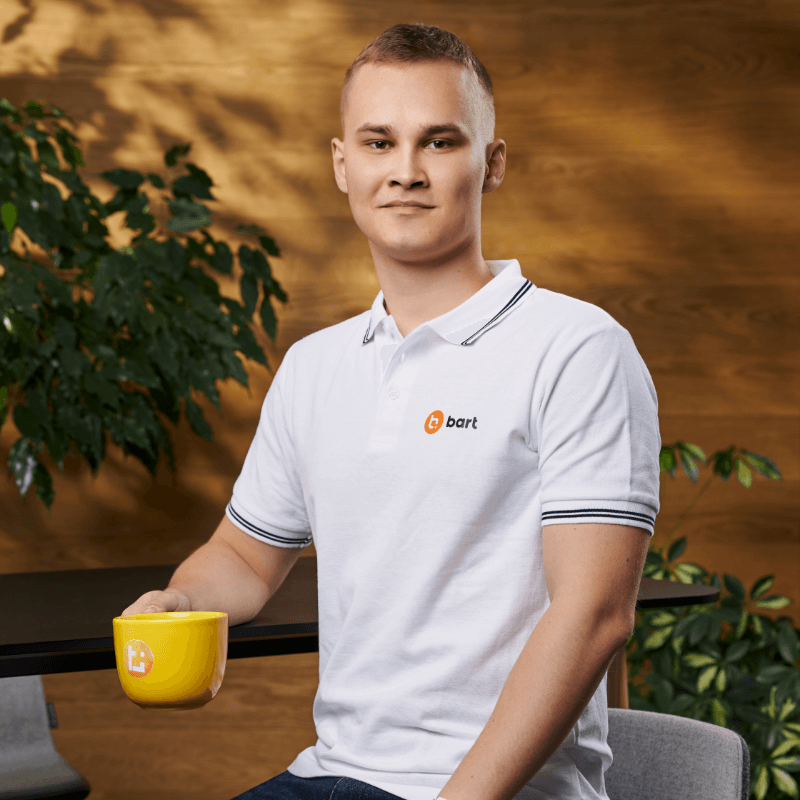 Oliver
Programmer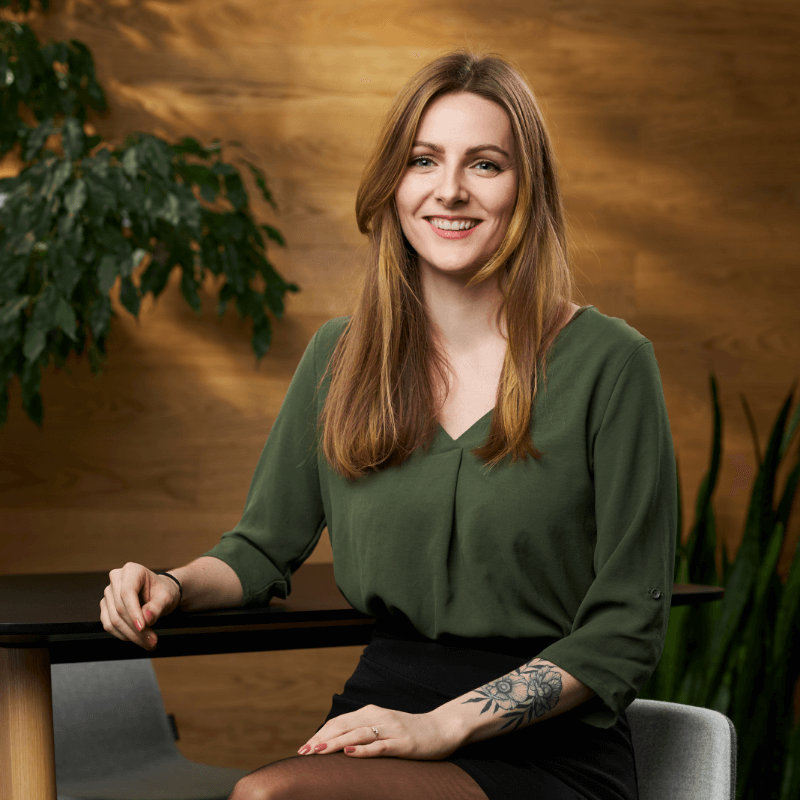 Romana
Marketing
Martin
Programmer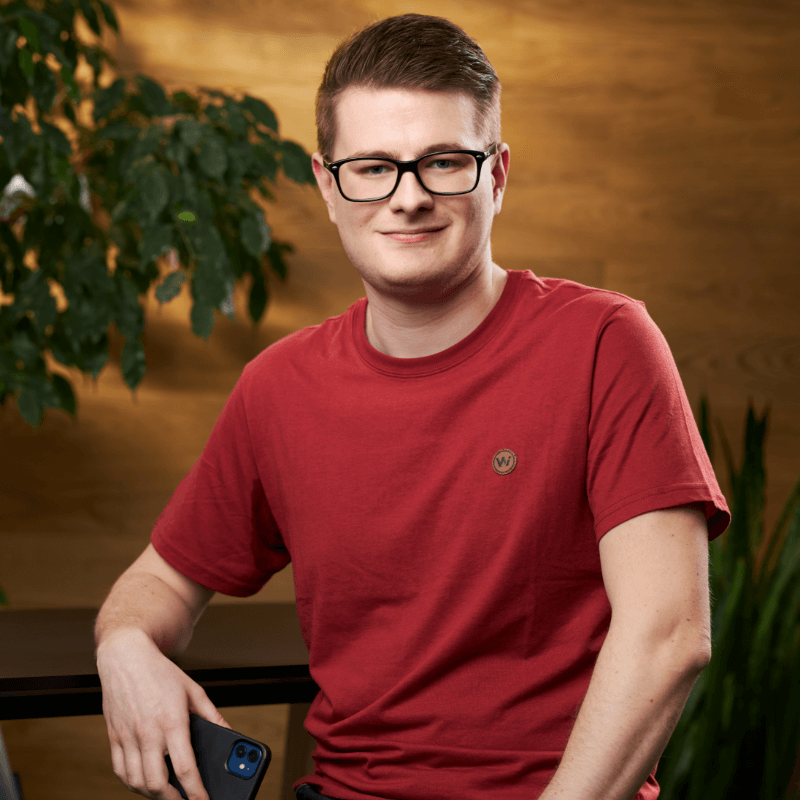 Peťo
Programmer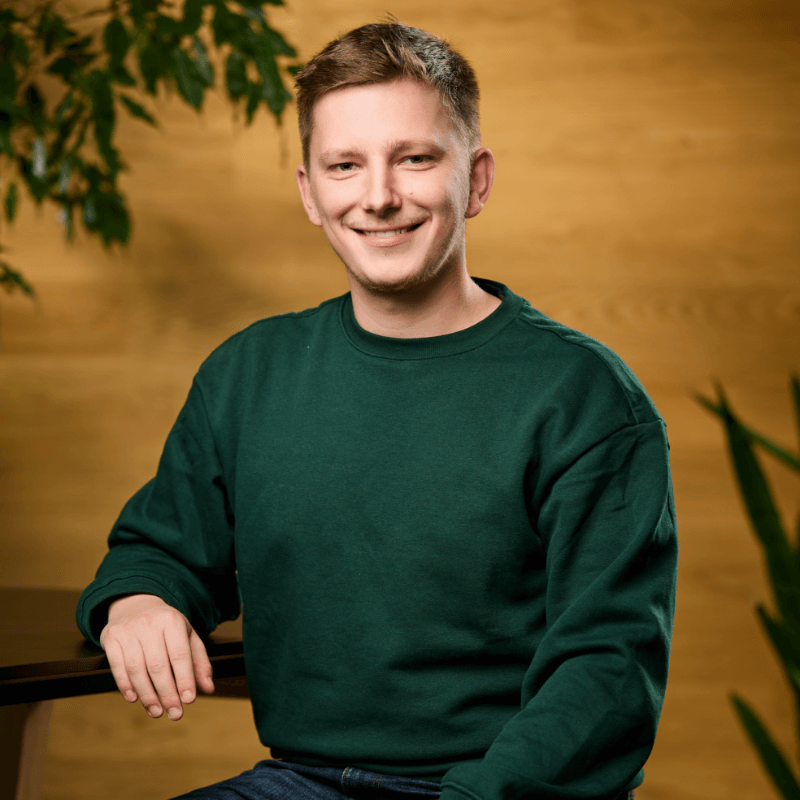 Ondrej
Tester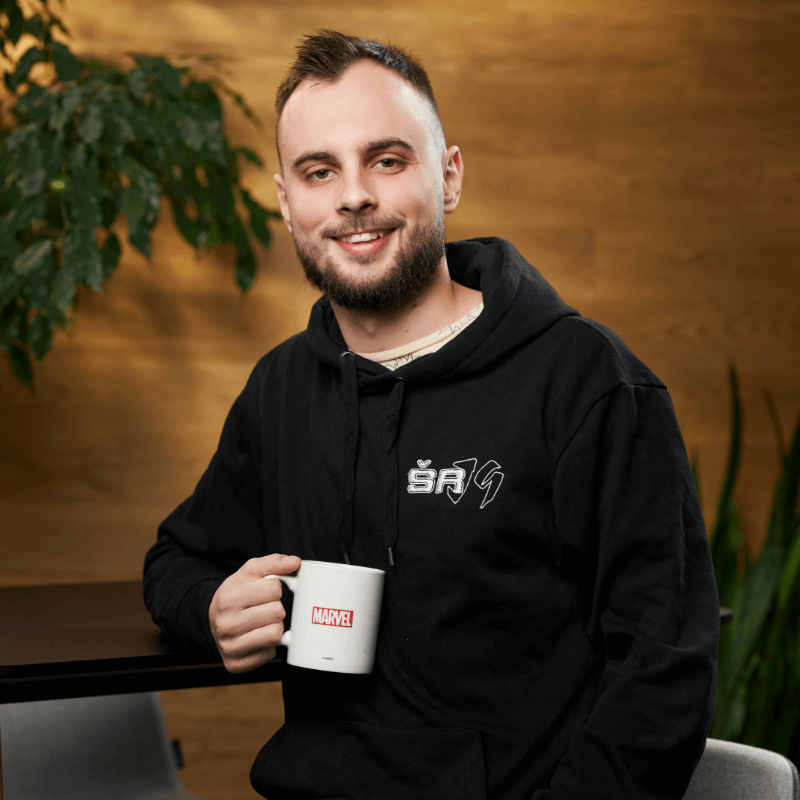 Valér
Programmer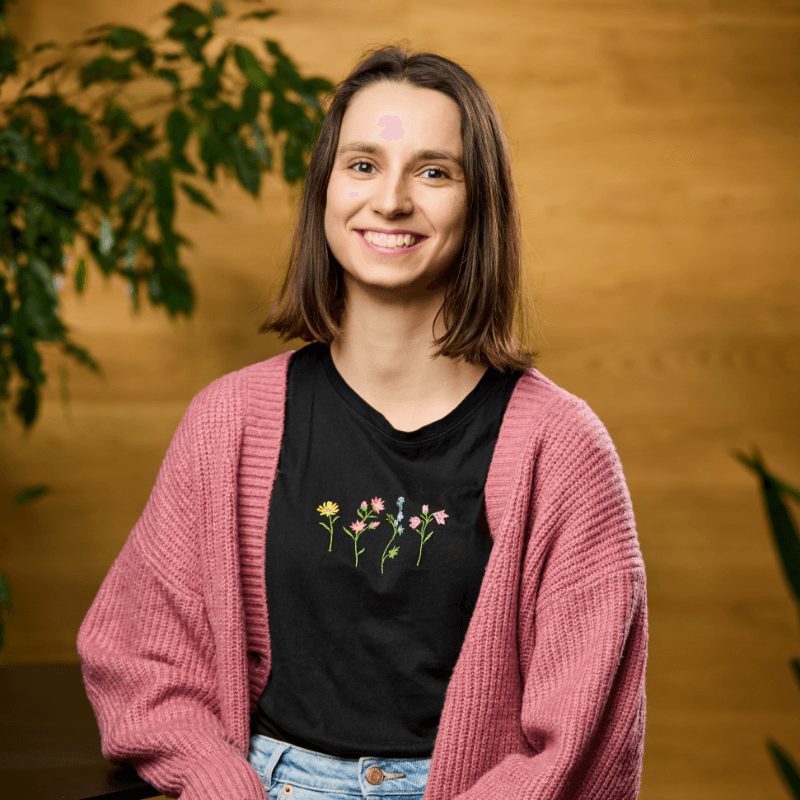 Viktória
Tester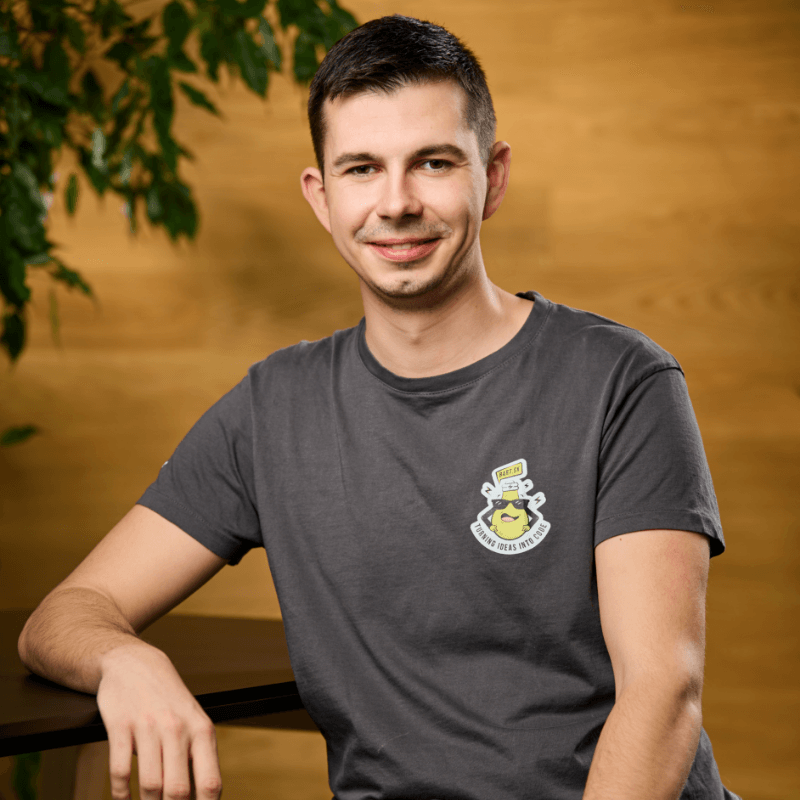 Michal
Tester
Pavol
Programmer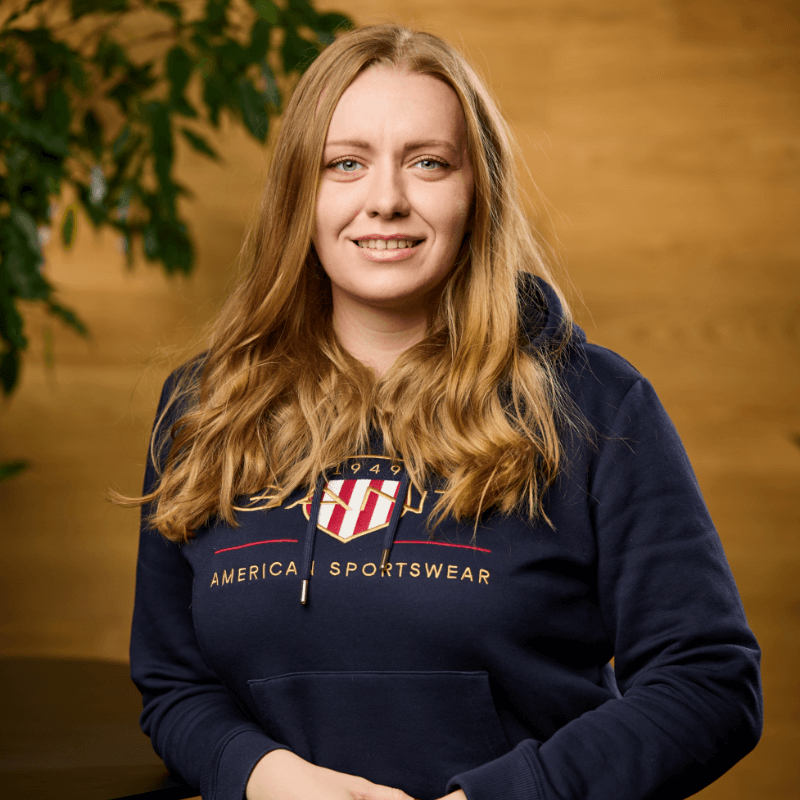 Veronika
Designer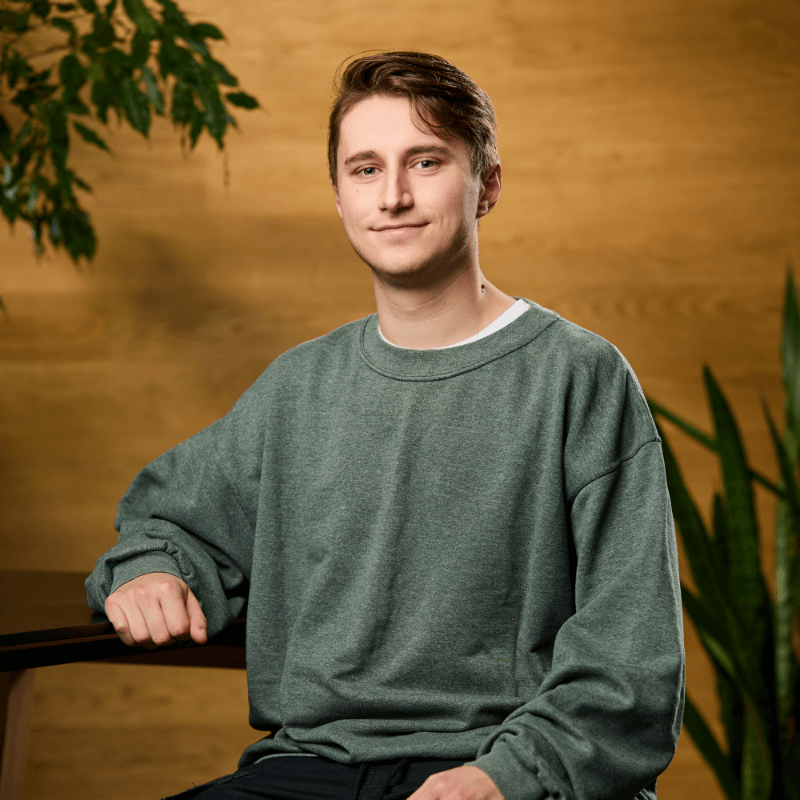 Lukáš
Programmer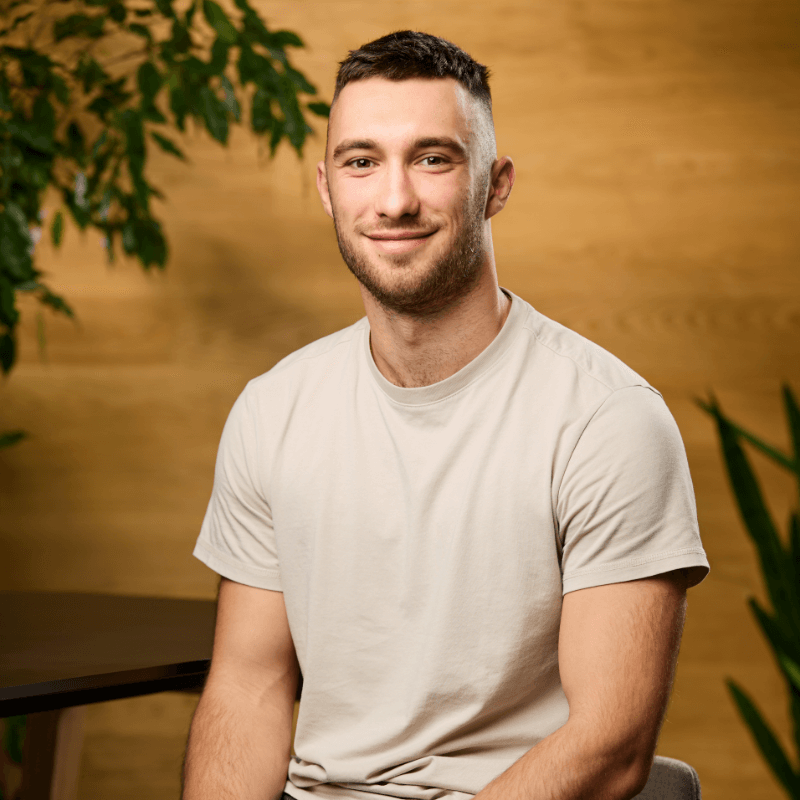 Peťo
Programmer